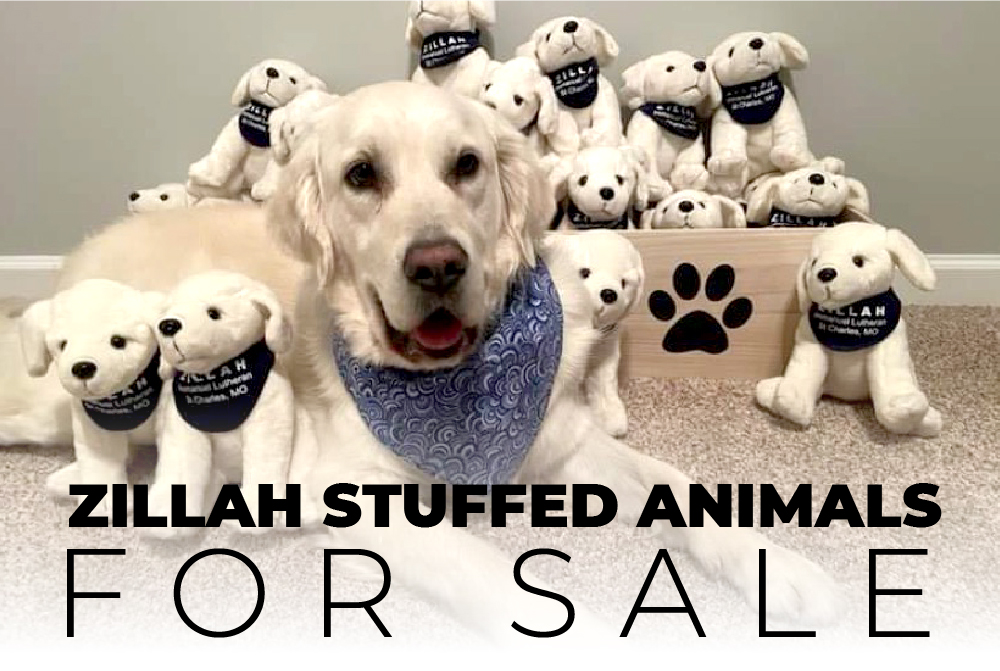 Official Zillah Comfort Dogs stuffed animals are now available!
Your $20 donation goes toward Comfort Dog Ministry. Deadline to order is December 15.
Pick up your stuffed animal:
Saturday, December 18 from 3:30 - 5:00 p.m. or
Sunday, December 19 from 9:00 - 10:30 a.m.
at the preschool entrance
(lower level of the school building, across from the playground).