Immanuel's youth ministry exists to REACH all youth, to CONNECT them with other Christians, to help them GROW in their faith, and to CHALLENGE them to discover their ministry and HONOR God with their life.
For more information and upcoming events, contact Jolene Siebarth, DCE - Director of Youth Ministry at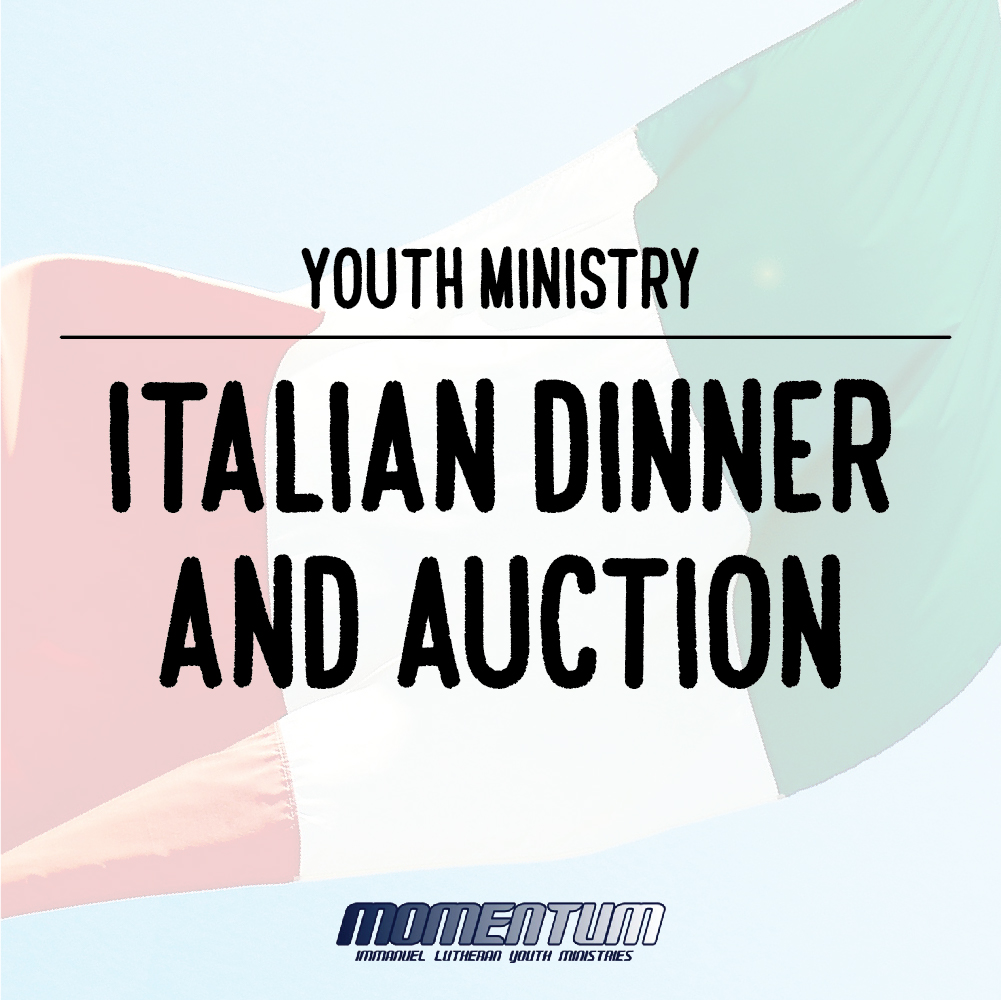 Youth Ministries Italian Dinner and Auction
Saturday, January 29th at 6:00 p.m. in the Fellowship Hall
Tickets are $15 and include delicious pasta, salad and bread. There is also the option to place a carryout order for $20, you can come in to pick up your order at 7:00 p.m.
The dessert auction will also return this year. Auction items are needed as well. If you have an item to donate (ie: event, tickets, basket, etc) or if you would like to donate to the dessert auction, more information will be out this month on how to donate. Thank you for your support of our youth and their participation in the 2022 LCMS Youth Gathering in Houston!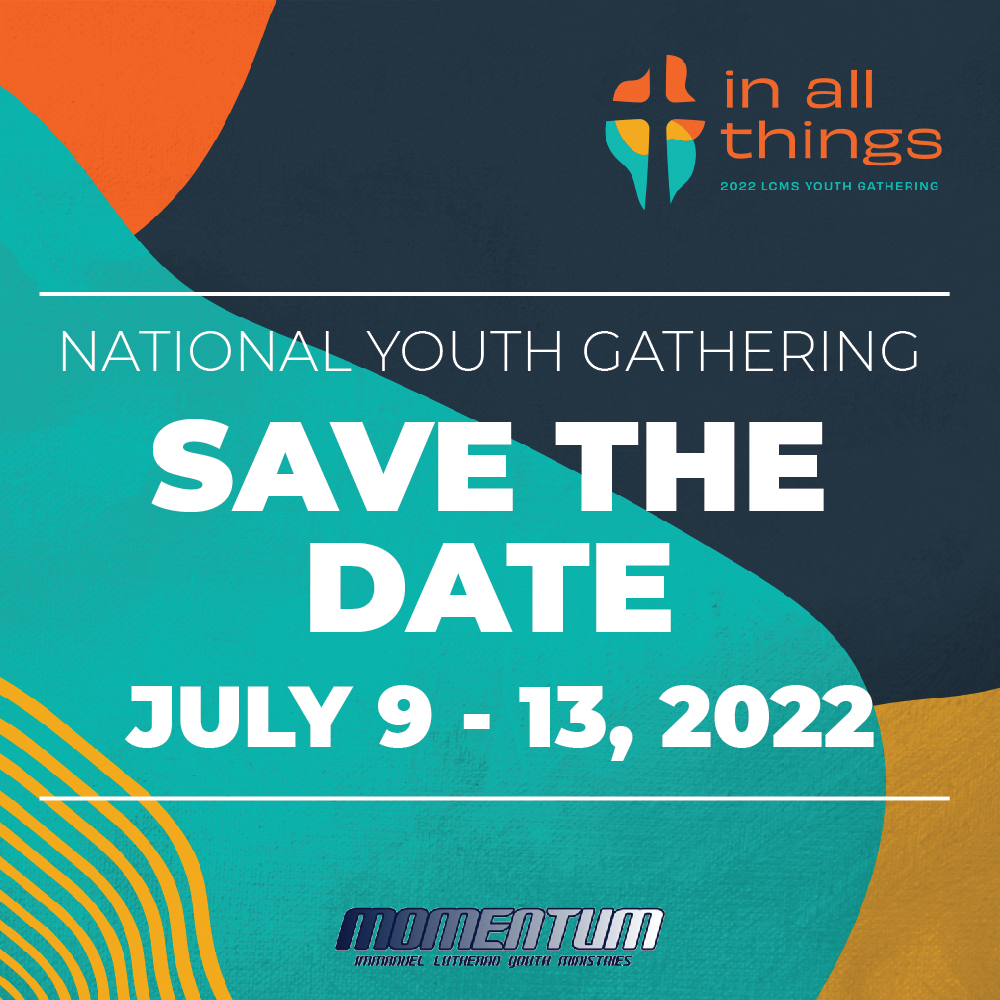 2022 NATIONAL YOUTH GATHERING
Save the date of July 9-13, 2022 for the Youth Gathering in Houston, Texas! Any teen currently heading into 8-12th grade can register to go to the Gathering.
Contact Jolene to learn more about what the Gathering is all about and how to get signed up. This is an experience you won't want to miss!
College students!
We would love to stay in touch with you while you are away at school! If you have entered the job force or the military, we would love to know that as well. Please take a few moments and fill out this brief survey on where you are and what you are up to. Know your Immanuel family is praying for you!