We are so thankful as more families are coming back to our in-person worship services in the buildings. While the drive-in is a wonderful tool to keep people socially distanced, we look forward to welcoming more people back into the building for worship. We want to encourage our families with young children that it might be a little nerve-wracking to be coming back to worship, when you and your children have not been to in-person worship in over a year, but we assure you that we'll get through it together. We want our families and children in worship and we understand that it will take time to get used to being back in the buildings.
Pastor Ryan shared a story about his two young children coming back to in-person worship at the 5:00 p.m. Saturday night worship. They sat in the back at some of the round tables, his wife bought markers, coloring books and Pastor Schmieding even gave them fruit snacks - they were prepared! His daughter was twirling around the table a few times and his son was content coloring until somewhere around Vicar Kurt's sermon, he lost it. He was tired of sitting still. Pastor Ryan took him outside to walk around for a little while and then they were able to come back into worship again. 
As a parent of young children, you always feel like someone is looking at you if your child even makes a peep, but that's usually not the case. We understand as the family of Immanuel Lutheran Church how difficult it is. Leaving during the pandemic was hard and heart-breaking but coming back is going to be even harder. Which is why we want to extend you grace, love, and understanding, that's it's going to be okay. We want children in church, we want to hear their laughter, their noises. We know that the church is built of so many members, including children. God sees your effort of trying to come back to worship.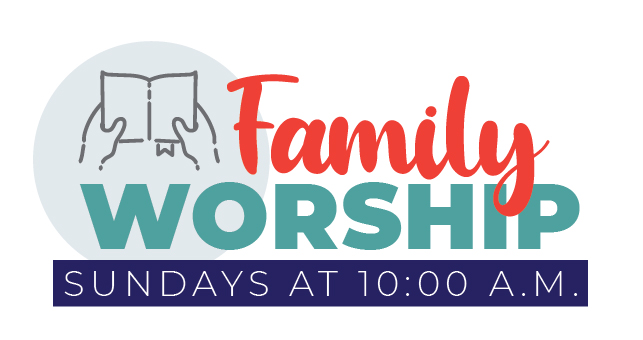 In order to help families, transition back to inside worship, we are starting a Family Worship beginning on April 11 at 10:00 a.m. in the Fellowship Hall! We know that the transition back inside might be tough, so this is a shorter, flexible alternative for families (birth - 8th grade). We'll be singing songs, learning Bible stories, and getting used to being back together to worship the Lord. Look out for more details from DCE Intern Maggie. We look forward to welcoming families back to worship!