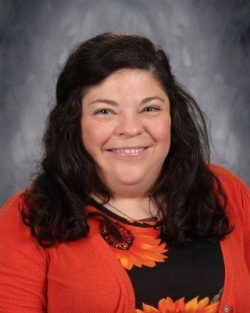 Experience:
2014 – Present Teacher, Preschool 4, Immanuel Lutheran School, St. Charles, MO
2013 – 2014 Teacher, First and Second Grade, Immanuel Lutheran School, Jefferson City, MO
Degree(s):
BS Elementary Education and emphasis in Early Childhood Education, Concordia University, Seward, NE
Interests:
I enjoy singing in the adult choir, photography, visiting friends, attending Cardinal baseball games and spending time with my godsons. I enjoy coaching the A1 Cheerleading squad for the first time this year.
Philosophy of Teaching:
I believe each child is a gift from God; each child has different ways of learning. I believe an important role of being a teacher is being an example of Christ and showing Christ's love through my words, actions and teaching.
Classroom Goals:
My goal for the classroom is to provide a safe, welcoming, caring, and Jesus- centered environment for children. I want children in my classroom to explore the things God has given us, learn that Jesus is our Savior and how much He loves them, and grow academically, spiritually, intellectually and cognitively.
Our classroom is a community of learners, all through the help of parents, teachers, and students. Our classroom is filled with creative learning activities, building relationships founded from Jesus our best friend and learning to love and share with others just as Jesus taught us to do.