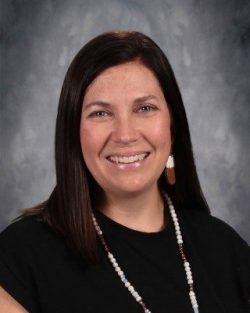 Experience:
2020 – present 2nd grade at Immanuel, St. Charles
2017 – 2020 – K-1 Reading Specialist and Kindergarten Teacher at St. John's Lutheran, Bakersfield, CA
2013 – 2017 – 1st Grade Teacher at Immanuel St. Charles
2007 – 2013 – 1st Grade Teacher at Grace Lutheran Chapel, St. Louis
2005 – 2007 – Kindergarten Teacher at Immanuel Lutheran, Sheboygan, WI
Degrees:
B.S. in Elementary and Early Childhood Education and Masters in Literacy, both from Concordia University, Seward, NE.
Interests:
When not at school, I enjoy spending time with my husband, Brian, and sweet son, Braden. I also enjoy playing piano, reading, spending time with extended family and friends and watching Nebraska football (Go Big Red!)
Philosophy:
I believe that each child is a unique gift from God. I am blessed to be able to teach at a school where I can share God's love through all academic subjects. Understanding that I must meet the needs of the whole child, I strive to foster growth in each child not only academically but also socially, physically, artistically, and spiritually. I love building relationships with students and families and watching children grow beyond my classroom.
Classroom goals:
My goal is to meet each individual child where he/she is and help him/her continue to grow and learn. I understand that I must build a trusting relationship with each child and build a trusting and caring classroom community so everyone feels safe to learn, grow, be successful and make mistakes! Finally, I strive to help each child understand that God loves them deeply and has given us all a beautiful creation to enjoy and a new life through his Son, Jesus!