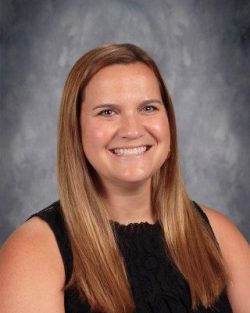 Experience:
2020 – present, Grade 3, Immanuel Lutheran School, St. Charles, MO
2015 – 2020, Grade 2, Immanuel Lutheran School, St. Charles, MO
2011 – 2015, Grade 2, Immanuel Lutheran School, Wentzville, MO
2007 – 2011, Grade 4, Immanuel Lutheran School, Wentzville, MO
Degree(s):
BS Elementary Education, Concordia University, Mequon, WI
MA Education, Literacy/Reading Specialist, Concordia University, Seward, NE
Interests:
Outside of the classroom, I enjoy spending time with my husband, Joe, and our three young children, Caroline, Jack, and Will. We can often be found taking walks, watching/participating in sporting events (Go Cardinals!), and working on some project around the house.
Philosophy of Teaching:
My educational philosophy focuses on meeting the needs of each individual child, the various teaching strategies needed to help the child reach his highest potential, and most importantly, sharing the love of Christ while nurturing each child as a whole. I recognize that each child has unique educational needs and his own set of strengths and weaknesses. Learning can be maximized when multiple methods are implemented to convey information to children. As a Lutheran educator, I have been blessed with the opportunity to incorporate God's amazing love into every aspect of the day.
Classroom Goals:
As an educator, it is my responsibility to provide a safe and respectful learning environment for my students. In my classroom, I work to challenge the strengths and nurture the weaknesses of every child. I strive to develop a positive relationship with each of my students, guiding them each day to grow closer to our Lord Jesus Christ.