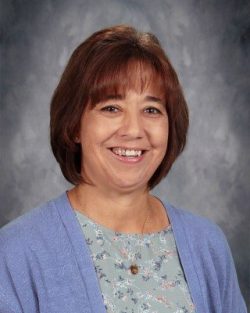 Experience:
2020 – present  Kindergarten Teacher
2009 – 2020 Preschool 3 Teacher
2006 – 2009 Preschool Teacher Aide, Immanuel Lutheran School St. Charles
1998 – 2006 Stay at Home Mom (Invaluable Experience!)
Interests:
I enjoy spending my time out of the classroom running the streets of St. Charles and spending time with my family. I have 3 mostly grown children. My oldest daughter Hannah is currently in the Army and serves as an Officer in the Chemical Corps. She is a United States Military Academy, West Point graduate. My daughter Emma is pursuing a career in church work at Concordia in Seward, NE and my son, Jacob,  is a student at Lutheran High in Saint Charles. We love to camp, hike and kayak together. Mostly we enjoy game nights! 
Philosophy of Teaching:
I approach learning in the classroom through the whole child. Using a balance of physical and emotional ideals but most importantly focusing on Christ as our center. Showing each child they are a special child of God and helping them develop themselves to the best of their abilities.
Classroom Goals:
Each child is a unique creation and throughout the year it is my goal to help them come to realize the fullness of God's love for them and to develop in them a love for learning.