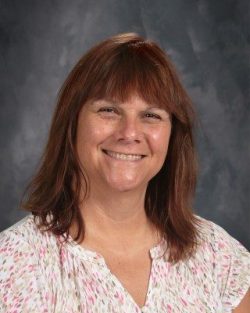 Experience:
Preschool 4 Teacher
Kindergarten Teacher
Immanuel Lutheran School – Preschool 3 & 4 Aide
Immanuel Lutheran School – Second Grade Substitute Teacher, full year assignment
St. Charles Cooperating Preschool at Trinity Episcopal Church – Lead Preschool Teacher
Florissant Valley Community College – Childcare Specialist for Child Development Center
Degree(s):
BS Early Childhood Education Southeast Missouri State Cape Girardeau, MO
Interests:
Spending time with my family, and our two dogs.
Philosophy of Teaching:
My philosophy of teaching is to answer to the needs of all children. Opportunities need to be provided to enhance their cognitive, fine motor, gross motor, social, emotional and spiritual development. These opportunities are crucial in developing the whole child along with providing a safe environment for learning.
Classroom Goals:
I want to give each child an opportunity to find success and achieve up to their potential. All of God's children are special and unique and it is my goal is that they learn the love that God has for them and that they are saved through Jesus Christ. My goal is that each child know that they have gifts from God and to make learning fun.