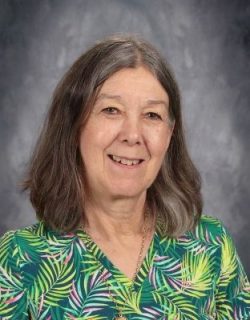 Experience:
2000 – Present Strings Teacher, Immanuel Lutheran School, Saint Charles, MO
Lutheran High School, Saint Charles, MO
Child of God Lutheran School, St. Peters, MO
1982 – 1999 Nottinghamshire Instrumental Teaching Service, Nottingham, England
Degree(s):
B.Ed with Honours University of London, London, England
Teaching Diploma Middlesex University, London, England
Violin Performance Diploma Royal Schools of Music, England
Interests:
I enjoy playing the violin, viola, and cello. Additionally I enjoy horseback riding, gardening, and spending time with family and friends.
Philosophy of Teaching:
Every child is an individual with special needs. It is my job to nurture their God-given musical talents and enable each student to progress at their own rate to fulfill their potential.
Classroom Goals:
The goals for my classroom are to give glory and praise to God through music, to instill a life-long love of music in children, and to make music fun