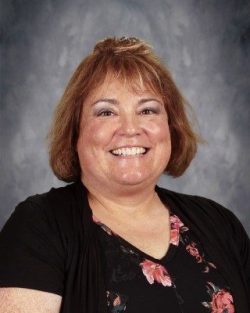 Experience:
I have 20 years of teaching and administration experiences in early childhood. Most of my time has been in Nebraska. A few years in Missouri and South Dakota. (My husband is a LCMS pastor and we made several moves.)
Degree(s):
B.S. in Elementary and Early Childhood and a Lutheran Teacher's Diploma, Concordia, Seward.
Master's Degree in Early Childhood Education, Concordia, Seward.
Graduate Endorsement in Early Childhood Special Education, University of Lincoln, NE.
Interests:
I enjoy spending time with my family. I like to spend time working in my classroom, making crafts, cooking/baking, and help in ministry whenever possible.
Philosophy of Teaching:
I believe each person that walks in the doors are a special and unique Child of God. I enjoy getting to know the students and families at Immanuel. They have wonderful talents and gifts from God.
We can work together to help students achieve academic success. Most importantly, we can help build each other up in the faith.
I believe in doing a lot of hands-on experiences for students to be engaged and learning in my classroom. Sometimes that means we get a little crazy with a song, get a little messy, and dress up once in a while. The students are actively learning!
Each student has strengths in areas of academics and should be PRAISED for their success. SUCCESS BREEDS SUCCESS! TOGETHER WE WORK ON WEAK AREAS!
Classroom Goals:
My goal is to have fun learning activities in my classroom. Each child is preparing for 1st grade. We work in many areas – social/emotional, cognitive, spiritual, and kinesthetic.