Welcome! We are honored that you are considering Immanuel Lutheran School for your child's education. Use the link below to schedule a tour or call our school office at 636-946-0051.
Apply to Immanuel Lutheran School
When you are ready to apply, click on the link below to access our online admissions system. We look forward to partnering with you in your child's Christian education as we welcome you into the Immanuel family.
Tuition and Financial Aid
Tuition rates are available for both community and active church members. Financial aid is available and applications must be made through the FACTS system.
What Parents are Saying...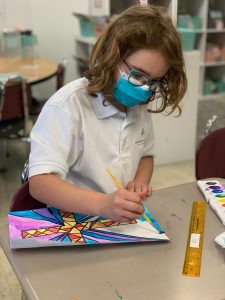 "Immanuel has provided our children with not only a loving and Christian environment, but also an incredible education. We feel blessed our kids go to a school with the high standards and expectations that will carry them through their high school and college years.
Their experiences at Immanuel have built a strong foundation based on love, knowledge, and the importance of faith. I drop my children off every day to people who feel like family. The dedication and love that the staff has for the school and our kids is immeasurable. We are so appreciative of the Christian education provided at Immanuel."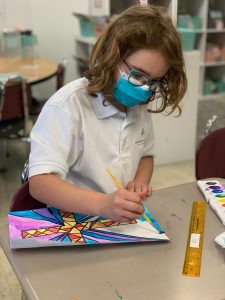 "At first, we only looked at Immanuel as our preschool choice. However, we were pleasantly surprised by the nurturing, caring and play-based environment that it provided. The dedicated teachers and staff deeply care about the students and strive to foster a love of learning academic skills and most importantly, about Jesus. Our son has grown socially, spiritually, and academically and we knew we had to continue his education there until well beyond his preschool years. Our children's love for Jesus continues to grow each day and the lessons they learn about life, as well as in the classroom, will guide them to be confident, responsible Christians that deal with problems with grace and faith throughout their lives. Choosing an education at Immanuel was one of the best decisions our family has made. We are continually blessed by this faithful community and and are grateful to be a part of its ministry."
"Teachers and staff have stepped to the plate to provide the most "business as usual" experience for the students as possible. Social distancing while still providing a positive learning environment has required a lot of extra planning, communication, and care on the part of everyone at ILS.  Dividers, masks, extra cleaning, staggered attendance for lunch and chapel, adjustments to approaching group work/projects/lessons take the work of the whole building. All of this effort culminates to my children being happier academically, socially, and emotionally because they can attend school in person.  
Taking the care to minimize outside visitors has also required teachers and staff to execute holiday parties, concerts, and special events without much help from the parents. These celebrations are something that students look forward to and really enjoy. I am so grateful that ILS appreciates this need and works to ensure that none of this is canceled. Instead, parents provide celebration supplies and teachers work hard to send photos or create videos to commemorate the special events and concerts. It provides a needed sense of normalcy that students rely on and parents don't miss out on school happenings."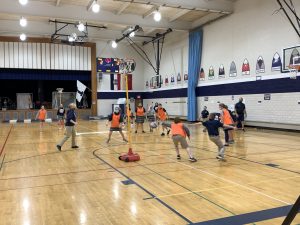 "I always felt blessed for our family to be part of the Immanuel Lutheran School family, but after 2020 it went to a whole new level.  When I think of the unknown our teachers and staff stepped into in August of 2020 I am awestruck by their willingness to put the children first and show up when they desperately needed more "normalcy" back, as well as taking the time to create a welcoming environment for many new families.  Their dedication to the Immanuel student body is evident by the way they put their whole heart into developing the students mind, body and soul, and of course a big dose of FUN is always included!  What stands out the most to me, looking back, is I never heard anything other than "I am so happy to be back with your children, I missed them" from the teachers and staff.  Immanuel makes a point to live out two of the most important lessons I have learned from Jesus' love, my personal favorites - your love was meant to be put into action, and there is always room at the table."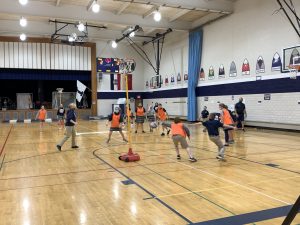 Immanuel Lutheran School admits students of any race, color, national and ethnic origin to all the rights, privileges, programs, and activities generally accorded or made available to students at the school. It does not discriminate on the basis of race, color, national and ethnic origin in administration of its educational policies, financial aid programs, athletic, and other school administered programs.