We are a church that is energized by lively engagement in our faith and life. The mission of Immanuel Lutheran Church & School is to invite people in settings to engage more deeply with the teachings of Jesus Christ and the community that bears his name, so that they can discover and fulfill their vocation as disciples.
Lutheran Church Charities K-9 Comfort Dogs are friends who bring a calming influence, allowing people to open up their hearts and receive help.
Zillah is our Comfort Dog who interacts with people at churches, schools, hospitals, nursing care centers, events and disaster response situations.
Zillah is available to visit your church, school organization or event. Contact: 636-946-2656 or email
Follow Zillah on her Facebook page.
The Church Leadership Team (CLT) is a group of elected members of Immanuel Lutheran Church and School. Their primary responsibility is to God, each other the ministerial and support staff, the congregation and community. A key responsibility is to define and effectively communicate the vision of the church and school to the congregation.
Weekly Activities for students @ Lindenwood college. The Upper Room located at 335 Droste Road, ST Charles, Mo 63301. Activites include, Bible Study, Study Time, Dinners, and Worship. Please call the chruch office for schedule of activities 636-946-2656.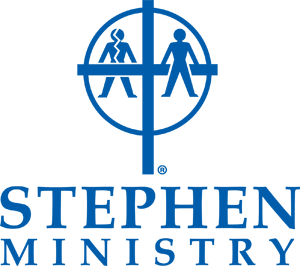 STEPHEN MINISTERS are lay people in the congregation who receive 50 hours of TRAINING to prepare them for Christian caregiving. The mission of Stephen Ministry training is based on Ephesians 4:12-13 " . . . to equip the saints for the work of ministry, for building up the body of Christ . . . "
A STEPHEN MINISTER is a Care Giver who is assigned to one Care Receiver to meet for about one hour per week for as long as the Care Receiver has a need for the ministry. The Care Receiver is a fellow member who has requested a Stephen Minister's care. All Stephen Ministry assignments and caring relationships are strictly confidential.