With ever-changing situations due to the pandemic, check our COVID-19 page for current worship schedule.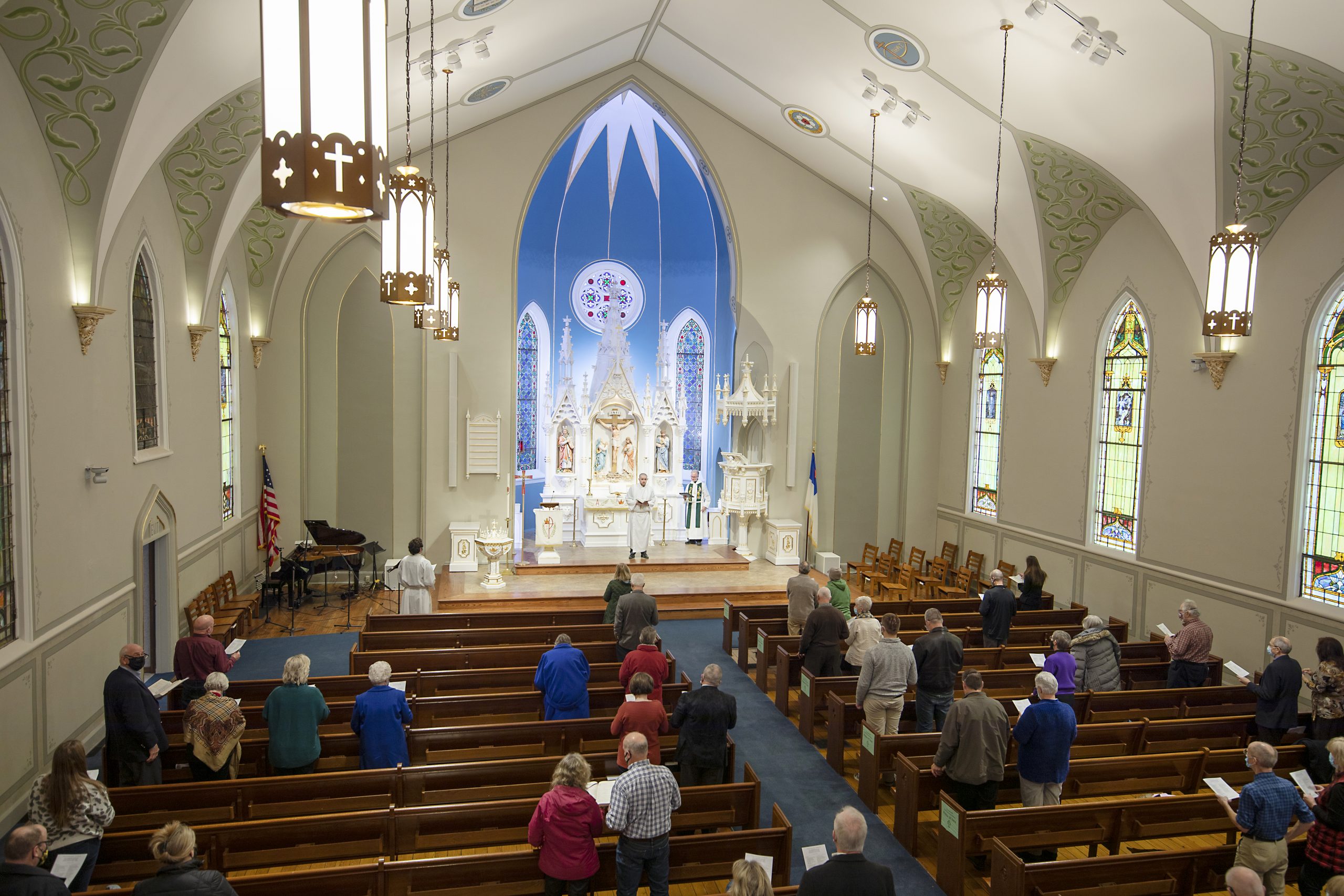 Worship Services
Immanuel offers two types of services. In our main church sanctuary, we offer a traditional worship service centered around the LCMS Lutheran Service Book (CPH 031170) series of liturgies and hymns. Our Fellowship Hall offers contemporary worship using variations of Lutheran Worship liturgies enhanced with our Powerhouse band. Occasionally, services are enhanced with both school and adult choirs, handbells and orchestra performances.
Immanuel also offers a sign language interpreter for the Deaf and Hard-of-Hearing at Saturday 5:00 p.m. worship in the Fellowship Hall.
Worship Service Schedule
At Immanuel we offer five worship services over three days in two locations:
Saturday Night:
5:00 p.m. - Fellowship Hall
Communion precedes 2nd and 4th Sunday

Sunday Morning:
8:00 a.m. - Sanctuary
Communion on 1st and 3rd Sunday
9:30 a.m. - Sanctuary
Communion on 1st and 3rd Sunday
10:45 a.m. - Fellowship Hall
Communion on 2nd and 4th Sunday

Monday Night:
6:30 p.m. - Sanctuary
Communion follows 1st and 3rd Sunday