When you call Immanuel Lutheran Church during the week you will be greeted with " Immanuel Lutheran, this is Konnie, how can I help you?"
To many this is just a common greeting, but for me it is a reminder of how Immanuel has been a part of my life and with God's assistance how I can help others. During my elementary days at Immanuel Lutheran School the teachers, administrators, and support staff assisted me in learning the Bible stories and love of Jesus that shaped my faith throughout the years. The pastorals, office workers and Sunday school teachers gave me opportunities to feel His love through them, share His love with others in the community and grow in my faith. I believe that Immanuel has assisted me in growing in a relationship with God through the many people that touched my life. 
When my children were students at Immanuel the relationships I gained through the families, teachers and staff assisted me in parenting my children through trials and sharing joys as they grew in their faith. Youth ministry became a large part of their lives as they entered junior and senior high and they were able to grow in their faith and serve others throughout the community and nation as they attended Servant Events and National Youth Gatherings. They both attended Lutheran High St. Charles and their friendships that God gave them in high school have continued to grow into their adult years. Again, God assisted my husband Jon and I with the opportunity to send our children to Lutheran Schools and have the love of Jesus shown and taught to them by fellow christians.
Jon and I enjoy spending time with our fellow members in worship, Bible Study, Men's Club, Adult Choir and Grace Notes. God truly blessed us by surrounding us with fellow believers. When trials arrived prayer was the first action we took, but at times the answer was not immediate and we tried to fix things ourselves. Without Christian friends to remind us of God's timing, His love for us and their support during our trials, it could have overtaken us. But with God's assistance through our brothers and sisters in Christ our faith was strengthened and we overcame many trials. The joyous time we spend together whether it is attending worship, socially at an event, praising God through music, or growing in our faith in Bible study it is God who gives us these opportunities because He loves us so much!
Prior to becoming an Immanuel staff member I had two jobs that I feel God led me to, and they shaped me into the person I am today. As a young mother I was able to stay home with my children. God blessed me with classmates and family friends who were looking for a daycare provider. I was blessed to take care of their children for many years. Then, God led me to attend college and I became an Occupational Therapy Assistant. My hope was to assist children in the school setting, but God had different plans for me. I worked in the skilled nursing setting and I was able to assist people return to their homes. But there were those patients that succumbed to their illness and I was able to share my faith with them and assist their families during that difficult time. God led me back to Immanuel a few years ago during a time when I was looking for a change in profession. My previous job experiences with God's assistance have molded me for my position here at Immanuel as your receptionist, assisting students and our homebound members. I feel blessed to be a part of the Immanuel staff that raised me and has assisted me throughout my life. I pray that I can assist you when you call, see me on campus or in the community, with God's assistance.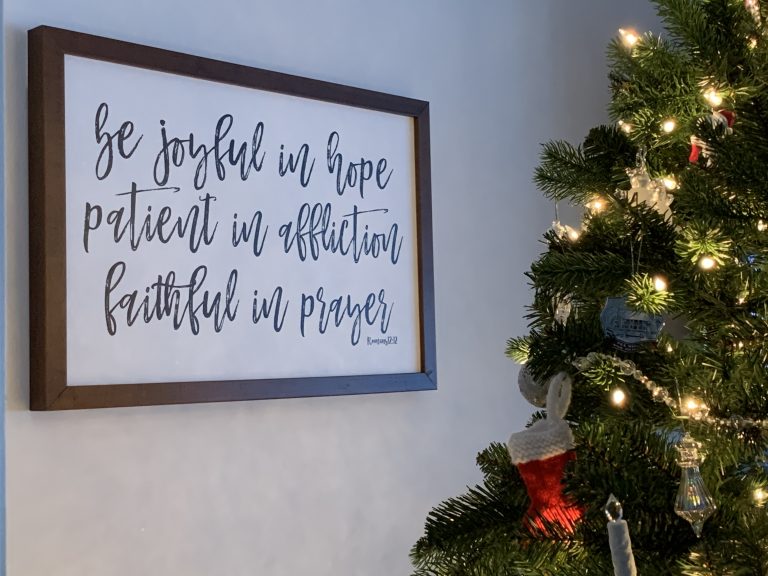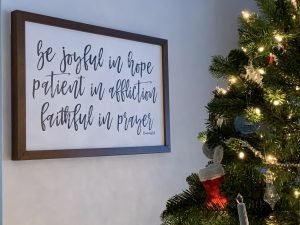 During 2020 this verse was helpful to me "Be joyful in hope, patient in affliction, faithful in prayer" Romans 12:12