"Train a child in the way he should go, and when he is old, he will not turn away from it." -Proverbs 22:6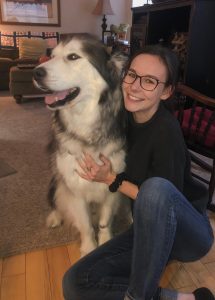 Hi, my name is Maddie Fischer and I work in both the morning and after school care for grades K-8. One interesting thing about me is that I graduated from Immanuel. I am currently a Junior at Lindenwood University and I am striving to obtain a degree in English with a minor in Professional Communications. What do I want to do when I graduate? That question still bounces around my brain, yet I am interested in grant writing for non-profit organizations.  
"Maddie, if your major is English then why are you working the before and after programs?" The answer is simple. While I am wandering through this journey we call 'life', Immanuel has always been a sort of 'home base' for myself. I reached many milestones within those stone walls. I was baptized and confirmed by Pastor Schade. I learned how to take detailed notes from Mrs. Stotts. I understood what it looked like to be a team player from Coach Meers and Coach Brown. I gained a passion for music from Mr. and Mrs. Loesel. I obtained a strong work ethic from Mrs. Cross. I can recite scripture throughout the years of memory work. I look back at all these treasured moments and realize how much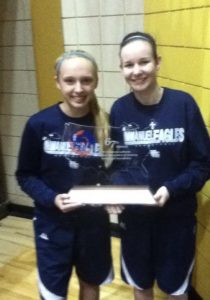 they have shaped myself into the person I am today.  
When I first walked back through the front doors nearly three years ago, I had the intention of talking to Mrs. Meers about helping with girls' basketball. Instead, I found myself walking down to Mrs. Wagner's office for a quick interview between her and Mrs. Cross. I remember the moment we prayed before my interview. My hands lightly folded, and my eyes gently closed I thought to myself 'I want to surround myself with colleagues who share the love of God'. Luckily, I had found that right here at home base. I get the biggest joy out of seeing the kids barrel through the cafeteria doors, immediately asking "what's for snack?" or "are we going outside today?". I want to be a memory that these children take with them even after they graduate Immanuel. Even though my role is small, my heart for every child is immensely large.  
"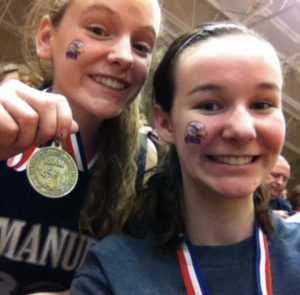 For we are God's workmanship, created in Christ Jesus to do good works, which God prepared in advance for us to do." Ephesians 2:10  
This was my confirmation verse, and it holds true to this very day. I believe that: 1. God had planned for me to come back to Immanuel many years later. 2. I was brought here to make spiritual connections to faculty, staff, students, and parents. 3. I was called to be a light to these children. I need to remind them of their importance and to be patient, because God already has a plan for every one of us.  
In Christ,
Maddie Fischer