Immanuel Church & School 2021 Grand Marshals 
This year we are extremely honored to celebrate four, yes four, Grand Marshals in our parade! 
Our Grand Marshals are…Drum roll please…Pastor Allen Schade along with Mrs. Diane Schade; Principal, Diana Meers and Athletic Director, Dave Schoedel! 
All of our Grand Marshal's have been a very important blessing to Immanuel in so many ways over so many years. I am very excited to share a little about each of them with you. 
Pastor Allen Schade along with Mrs. Diane Schade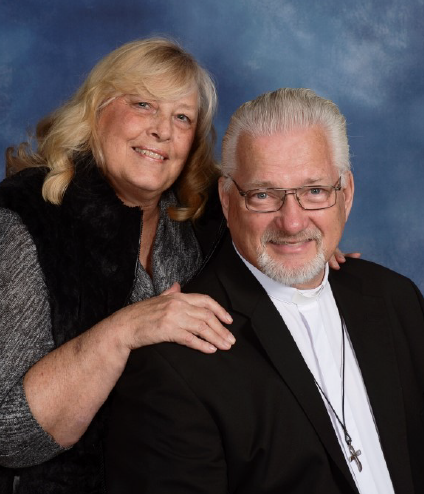 Pastor Schade was born in Michigan, but since his father, also a pastor, moved several times he grew up in Illinois, Nebraska and Kansas. Diane was born and grew up in Denver, Colorado. They met the first week of college at Concordia University Nebraska, back in 1965. They were married at Diane's home church in Denver in 1969. That week they drove to Springfield, IL where Diane started her teaching career and Pastor Schade entered seminary. 
When asked how they found Immanuel, their response was, "Immanuel found us!" Al Mahnken submitted Pastor Schade's name for a potential Call as Associate Pastor in the fall of 1989. The Schade's both started at Immanuel in 1990. Pastor Schade started as Associate Pastor to Rev. Gerald Nichols; Diane began teaching in 1st grade, taking the position of retiring first grade teacher, Mrs. Dorothy Prange. 
When asked about a favorite story or a member or student of Immanuel, as well as about a memorable event, mission or service that stands out after all these years, this is what they said: 
"I think working with Al Loesel, both with his churchmanship, his love for the Word of God, and his sense of humor has been a highlight. " They also remember "When we were building the Fellowship Hall and the Atrium, we also took on the project of giving birth to a daughter church and school, Child of God, in Saint Peters. Participating each year in the Boar's Head Festival brought wonderful highlights. Working with talented and dedicated members and the staff of Immanuel Lutheran School is especially precious." 
Their hope during retirement is for Pastor Schade to finally learn to play the French Horn! Spending time near lakes and water will always be a strong attraction for Pastor Schade—he loves waterfalls of every kind and size. 
Principal Diana Meers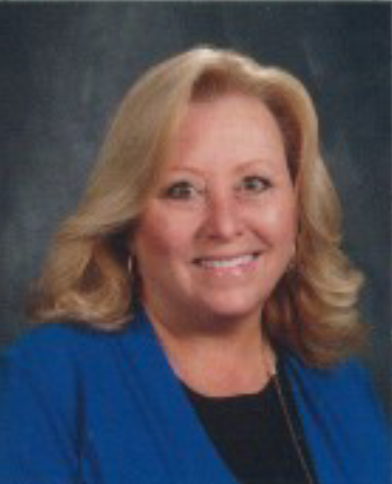 Diana Meers was born in Louisiana, MO in 1960 and she has one younger brother. Before moving to St. Charles in 1972, she lived in Columbia, MO while her dad attended college. After graduation from St. Charles High School, Diana attended The Univer-sity of Missouri – Columbia, where she received a degree in Child and Family Devel-opment. After graduation from MIZZOU, she went on to receive her Teacher Certifica-tion for kindergarten through grade eight, and a Master's Degree in Educational Ad-ministration from Lindenwood University. 
Diana married Mark Meers in 1982. Mark and his family are long time members of Immanuel and he attended the school from kindergarten through eighth grade. They were married at Immanuel and Diana became a member of the Church. God has blessed them with two boys, Ryan and Rick, and five grandchildren: Braden, Chase, Addison, Aubrey and Charles. 
While their boys, Ryan & Rick, attended Immanuel Diana began her ministry as a substitute teacher for preschool through eighth grade. After a few years of substitute teaching and serving as a long term sub for kindergarten, she became the permanent part-time teacher for kindergarten. During her ministry at Immanuel, Diana also taught in grades five, six and seven before moving into administration. 
It was difficult leaving the classroom and not being with the same children every day, but Diana described it as transitioning from a parent to a grandparent role. Moving to administration has given her the opportunity to support and help the teachers and also enabled her to become better acquainted with more children and families. 
Diana is very thankful for God's blessings throughout her ministry at Immanuel. Her greatest joy is the people. The staff is like a family. Immanuel is very blessed to have so many wonderful teachers and staff who care about each other, the children, the families, God's ministry, and sharing Jesus. She receives many hugs and enjoys interacting with the children, staff and families. There have been so many wonderful experiences and memories made over the past 26 years. 
Retirement for Diana will be an adjustment, but she is looking forward to spending more time with her five grandchildren and their activities, traveling with her husband, Mark, and spending time at their "farm" in Paris, MO. She is excited to be involved in other areas of ministry at Immanuel and will continue to be involved as a consultant for other Lutheran schools as they go through the NLSA (National Lutheran School Accreditation) process. 
Athletic Director Dave Schoedel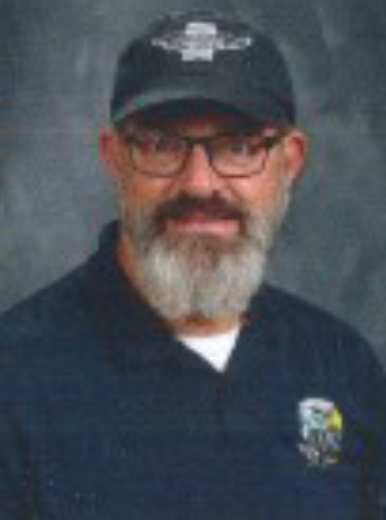 Dave Schoedel was born in Ft. Wayne, Indiana and moved to Kirkwood, MO when he was 13 years old. He attended CCLS (then Concordia Grade School) and Kirkwood High School and later received his degree from Concordia Teachers College in Ne-braska. 
Dave and his wife Sara were married in 1987. They have been blessed with 3 children - Adam, Abbey and Claire, and have 2 grandchildren—with another due in June. (Congratulations!!!) 
Dave's first teaching job was at Immanuel Wentzville in 1980. He was aware of Immanuel St. Charles because of the circuit conferences. The then, longtime Immanuel Athletic Director, Mr. Glenn Prange, helped Dave get his coaching career started. There was no gym available for Dave and his team to use and any game experience was helpful, so Mr. Prange was able to get Dave 2 games in Immanuel's gym … and as they say—the rest is history. 
In 1997 Immanuel Lutheran School was blessed to have Coach Schoedel join the staff. Dave stated he has enjoyed the school kids and the St. Charles community, which has a great history and love for sports. 
When asked about his favorite story about a member or student of Immanuel, as well as about a memorable event, mission or service that stands out after all these years, here is what Dave had to say: 
"I miss Hugo Leimkuehler, a longtime member, who passed away. He was a lunchroom helper, a big sports fan, especially for the STL Cardinals, and we had so many fun conversations at lunchtime. He came to many Eagle basketball games to support the kids." He also says, "I enjoyed the many trips our boys and girls basketball teams made to Valparaiso Indiana for Nationals. Seeing our teams shine and meeting other Lutheran Schools from across the nation was a tremendous thrill, and a motivation for our ministry here at Immanuel. 
Now that retirement is around the corner, he plans to find other ways to serve our Lord and Savior, plans to keep coaching basketball and also spend lots of time with his family.