Did you know that Immanuel Lutheran Church has an abundance of members? This abundance can be both a blessing and a fault. Having a  large confessional church is a reason to be proud.  Several problems come with a large church; a lot of people do not know one another. Some people come to church and seem lost. Immanuel is a friendly church however, we do not bring people who are on the outside. Even our oldest members have a hard time figuring out who everyone is. To this end, we are starting to offer more and more fellowship opportunities.
Two of those times are happening this very month in September! God has called us to be in fellowship with one another. In the book of Hebrews, we hear that God calls us not to give up meeting together as some are in the habit of doing, but encourage one another as you see the Day of the Lord approaching. One of the groups that are pretty bad at this is men. As a man, I am perfectly content living life with my family and only having them as my lifelong friends. However, that can be a very lonely place; I know that, so I try and surround myself with Christian men and Christian friends.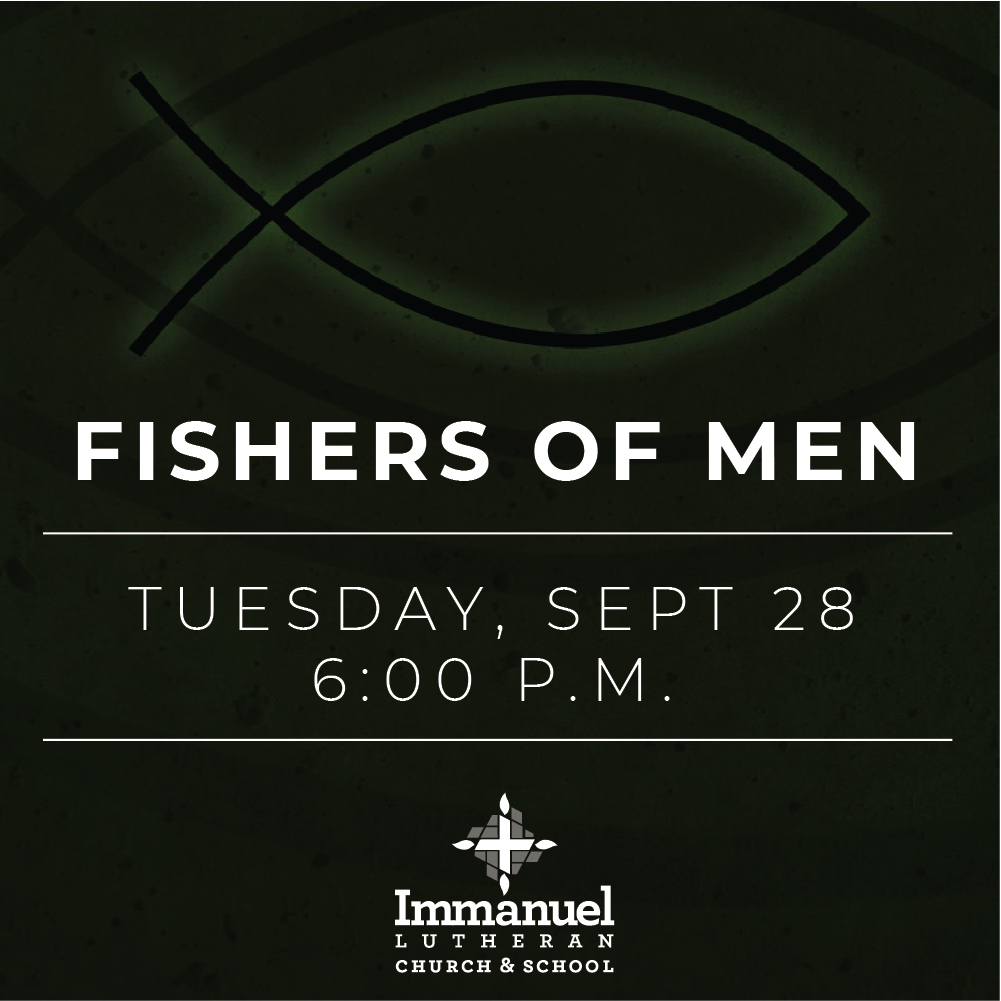 Two of our leaders within our church have seen the problem. They desire to help expand and push for more fellowship amongst the men of our congregation. The first of these events is the men's fish fry. Each year the Men's Club of Immanuel hosts a fish fry. They fry lots of fish and have lots of food. It is a gathering that takes place behind the little red house. They want you to know this is not just for the Men's Club but for ALL men within the congregation. I have gone each year. You should know, it's a blast. There is food, fellowship, laughter who could ask for more. The best part is they don't even try to recruit you to the Men's Club! This event is on Tuesday, September 28th at 5:00 p.m. Invite friends and bring a lawn chair!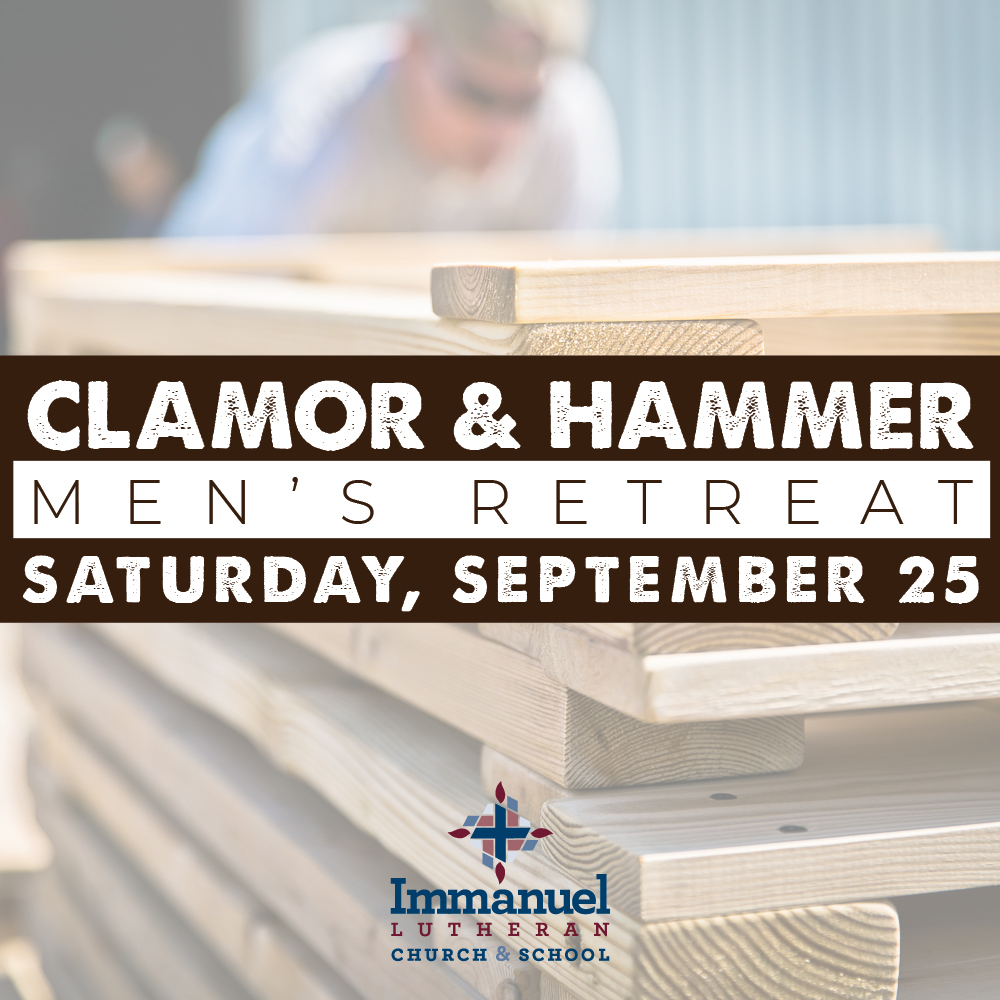 The second event is the men's Clamor and hammer. This event is taking place Saturday, September 25th at 9:00 a.m. in the Fellowship Hall. Clamor means to talk. The first part of the day is breakfast and then a study on the parables of Jesus. After that, we will have lunch provided by the Men's BBQ team; after lunch, starts the hammer portion. We have known for a long time Immanuel needs to get outside its block. (even when we just bought up more of it!)  A way to help is by building 30 bunk beds, yes you heard that right, 30 bunk beds for kids who sleep on the floor each night. I know, guys, we often sleep on the floor for our backs. However, this is not good for kids. They need a bed. When we build those bunks, you give them back Christ-centered dignity. Not only a bed but a mattress, blanket, and pillow. We need your help! Bunks for kids are a huge need! We have agreed to make 30 beds, so come help us out.
I pray you can join us for one or both of these events. God has called us to fellowship with one another. To get out there and have fun. So, let's do that! Let's meet other guys and encourage one another. There are lots more men's events planned for the future. Be on the lookout! Men bible studies, camping trips, more retreats! We have the Gospel, the good news, to share as guys, to share with our families, to pray and raise the next generation for Jesus.  We don't do that alone, join us this September for some awesome events!