Immanuel Staff to be Recognized this Weekend 
We are excited to celebrate our anniversary milestones as of June 30, 2023. We celebrate for every 5 years at Immanuel or for Called workers (pastors, teachers) we celebrate every 5 years of kingdom service. Following is a list of anniversary honorees that will be celebrated at the 10:45 am worship service: Rev. Allen Schade (50 years), Susie Schmieding (30 years), Linda Borchers (25 years), Scott Huster (20 years), Andrew Schempf (15 years), Juli Burgell (10 years), Laurie Mosher (10 years), Liz Harbers (10 years), Kelly Wurtzel (10 years), Page Jackson (5 years), Lisa Goddard (5 years), Meagan Hardin (5 years), Carolyn Cook (5 years) and Loren Muench (5 years).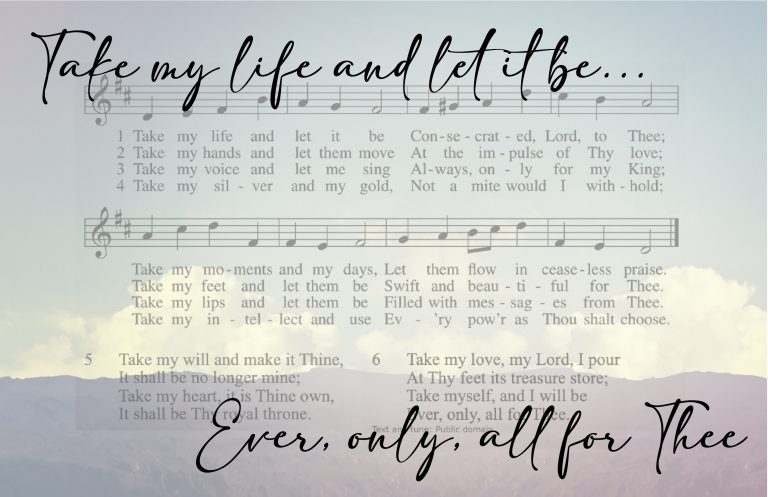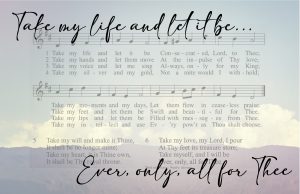 New Sermon Series "Take My..."
Through October 15
"Each of you should use whatever gifts you have received to serve others, as faithful stewards of God's grace in its various forms." 1 Peter 4:10 
Our new sermon series called "Take My…" continues. For six weeks (through October 15th), we will walk through the hymn "Take My Life and Let it Be" (LSB 783). We will learn from Jesus the ways He has called us to be active participants in His kingdom. Where is God leading you? What can you do? You are invited to worship each week to learn more. 
Faith Milestones Kindergarten Bibles
October 7-9
Training Session Wednesday, October 4
at 6:30 pm in the Dining Hall 
Kindergarten families—mark your calendar for October 7-9 at any worship service! Your kindergartener will re-ceive a Beginner's Bible perfect for story time at home. 
Join DCE Maggie at 6:30 p.m. on Wednesday, October 4 in the Dining Hall for a training session for family devotions. (NOTE the date change—due to PTL Family Skate Night on the 5th). The playground will be open for your kids beforehand! 
BBQ by Men's Club
Sunday October 8, 2023 
The Immanuel Lutheran Men's Club Congregational BBQ will be held on Sunday October 8, 2023 in the Fellowship Hall Lower Level. The menu will include; Pork Steaks, Brats, and all beef Hot Dogs. Sides will be Homemade Baked Beans, and Coleslaw. Once again the Girl Scouts will be selling their delicious deserts. There will be one serving area, in the Fellowship Hall Lower Level. We will be serving from 10:30 am until 1:00 pm, or until we run out of food. Come and get the best BBQ in town served up by the Immanuel Holy Smokers! 
Interested in Following in the Footsteps of Jesus? 
Join us on either Monday, October 16th or Tuesday, October 17th at 7:30 p.m. in the FH LL to hear how you can be part of our church's vision to follow in the footsteps of Jesus and positively impact our community by using your gifts to serve. Pastor Matt will share the idea and let you know how you can participate. We want you to be part of this journey to make a meaningful impact in our community, extending the love, compassion, and hope of Jesus to those who need it most. Don't miss this opportunity to follow Jesus' teachings and help us enrich our communities for Christ. If you have more questions please reach out to Pastor Matt or Pastor Ryan. 
Blood Drive at Immanuel
Mark Your Calendar! 
Social Ministries will host a Red Cross Blood Drive on Thursday, October 19th from 2:00-6:00 pm in the Fellowship Hall Lower Level. 
Clamor & Hammer
Saturday, October 21st 9:30 a.m. in the Fellowship Hall 
Join us for our annual bunkbed building event, benefitting children in our community. No prior experience is needed—instruction will be provided. Lunch (provided by Men's Club), will be served once we finish building beds. All men are invited to serve and kids younger than high school can serve along-side a parent or a grandparent.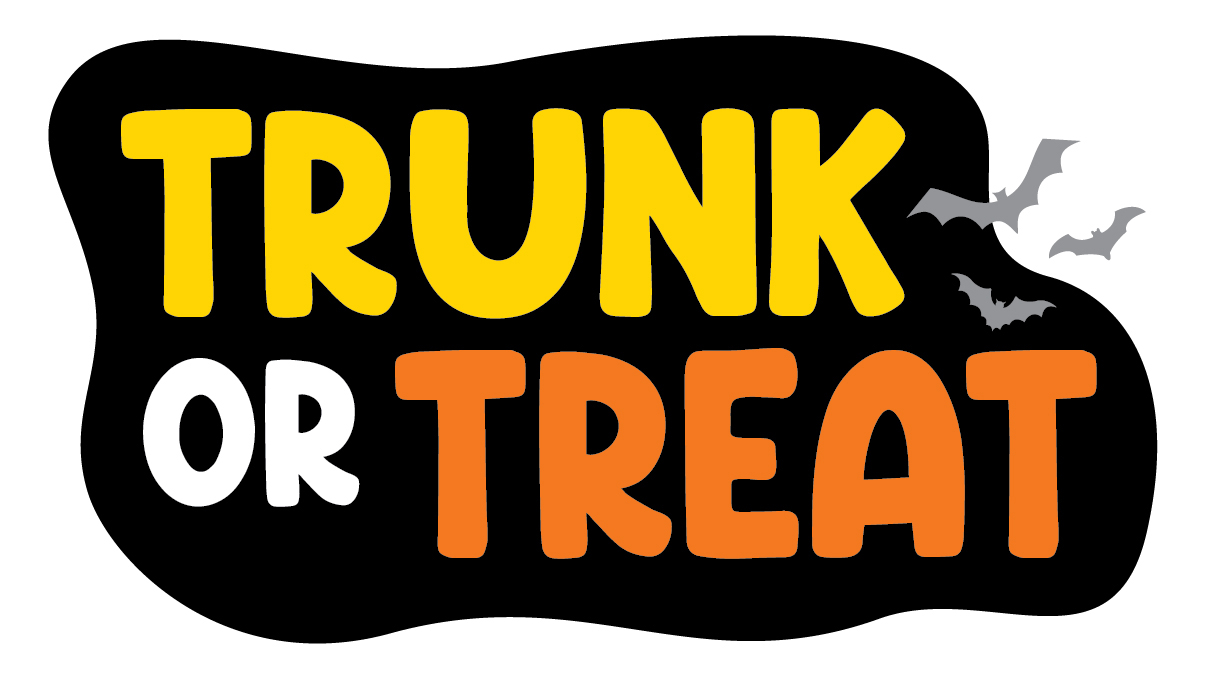 Trunk or Treat - Sunday, October 22
4:00 - 6:00 p.m.
in the Main Parking lot
Volunteers are Needed!
We need volunteers to make Trunk or Treat a success! We need people to decorate their trunks, supervise the bouncy houses, serve popcorn, set up and clean up. If you can serve, please sign up below!
LWML Retreat
Saturday, November 11th, 8:00 a.m. - 2:30 pm
Fellowship Hall 
All women are invited to "God's Quilt of Comfort" in Psalms retreat (prepared through LWML and hosted by Lutheran Women in Mission (LWML) Missouri District-Saint Charles Zone). The cost is just $15/person. Doors will open at 8 am to register for attendance prizes, enjoy refreshments, and participate in a hymn-sing. The retreat program will be 9 am – 2:30 pm. Participants will have oppor-tunity for Bible study and a faith journaling creative outlet, interacting with speaker Ann Hazelwood on "The Hands of the Church Lady", fellowship during a tasty luncheon; participating in a useful project of choice; and thanking God for the time together, projects completed, and Jesus, the thread that ties all of God's Word and all of God's people together. Please register by 31 October using the link below. Paper registration with instructions for payment by cash or check is available upon request from your LWML leader or church office.