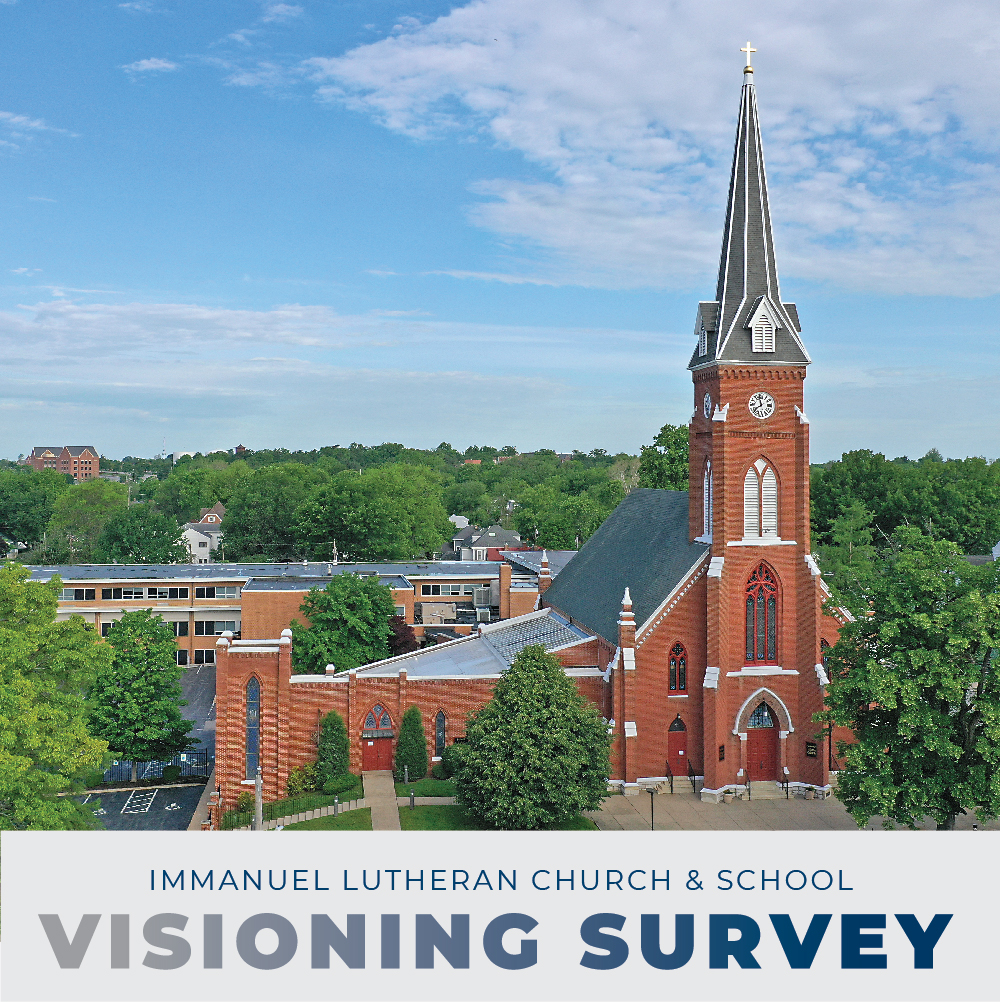 Visioning Survey
Last Call for the Visioning Survey! Sunday, May 29th is the last day to submit your survey. Look for the link in our Friday eblast or in Connections.
Survey results will be used at the upcoming Visioning Events: Sunday, June 12 at 12:00 pm or 6:30 pm or Wednesday, June 15 at 6:30 pm. All are invited to participate in this important process.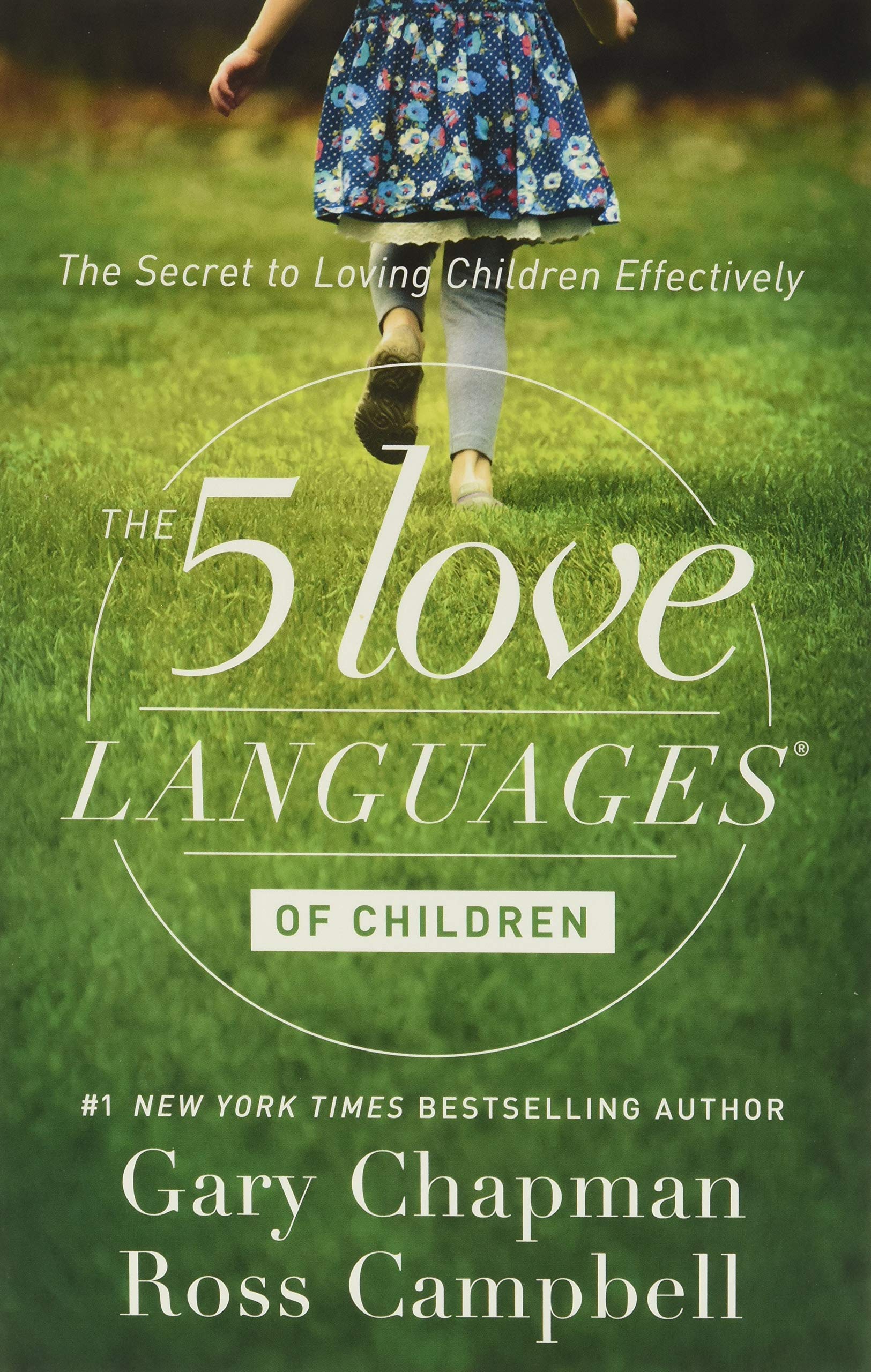 Are You a Perfect Parent?
Parenting Bible Study Coming in May
If you are a perfect parent—skip this! If you have room for improvement join Dave Timmerman on the 5 Sundays in May to work through the book "5 Love Languages of Children". The study will meet in Room 308 from 9:32-10:27 (to allow for dropping off/picking up children from Sunday School). This conversation based study will look at ways to show love to our children and support each other as Christians. The study is open to parents and all who have children in their lives. Be sure to pick up a copy of the book, through your favorite book seller.
Rummage Sale
May 29 - June 4, 2022 
Drop off items (Fellowship Hall Upper Level): 
No clothing, large exercise equipment, tube TV's , artificial Christmas trees or computer monitors will be accepted. Please contact coordinator Alicia Black with any questions. 
Sunday, May 29 12:00-4:00 pm
Monday, May 30 4:00-7:00 pm
Tuesday, May 31 4:00-7:00 pm
Wednesday, June 1 4:00-7:00 pm
Thursday, June 2 4:00-7:00 pm 
SHOPPING! (Fellowship Hall Upper Level): 
Wednesday, June 1
8:00-10:00 am PRESALE - ($5 admission)
10:00-2:00 pm Open to all 
Friday, June 3 - 4:00-8:00 p.m. 
Saturday, June 4 - 8:00 am-12:00 pm 
Sign up for "The Week" during VBS!
The Week is open to all youth currently in grades 6-12 and It is the same week as VBS (VBS is in the morning, the WEEK is in the afternoon). All students can sign up to serve at VBS (but are not required to be a part of VBS to participate in The Week), and then have some fun themselves in the afternoon with some amped up activities offered at the WEEK!
When: June 6-9, 2022 (during VBS week)
Time: Noon - 3:30 p.m. (end time may vary slightly by activity)
What: Each day, we will venture to an activity. This may include hanging out at the Harmony House for gaga ball, 9 square and water balloons; cosmic bowling; pool day; movies and games and more!
Cost: (included in the cost: lunch each day, transportation and cost of activities at the event)
- $65 if helping with VBS each day (registration must be turned in by May 25)
- $75 for the WEEK only (registration turned in by May 25)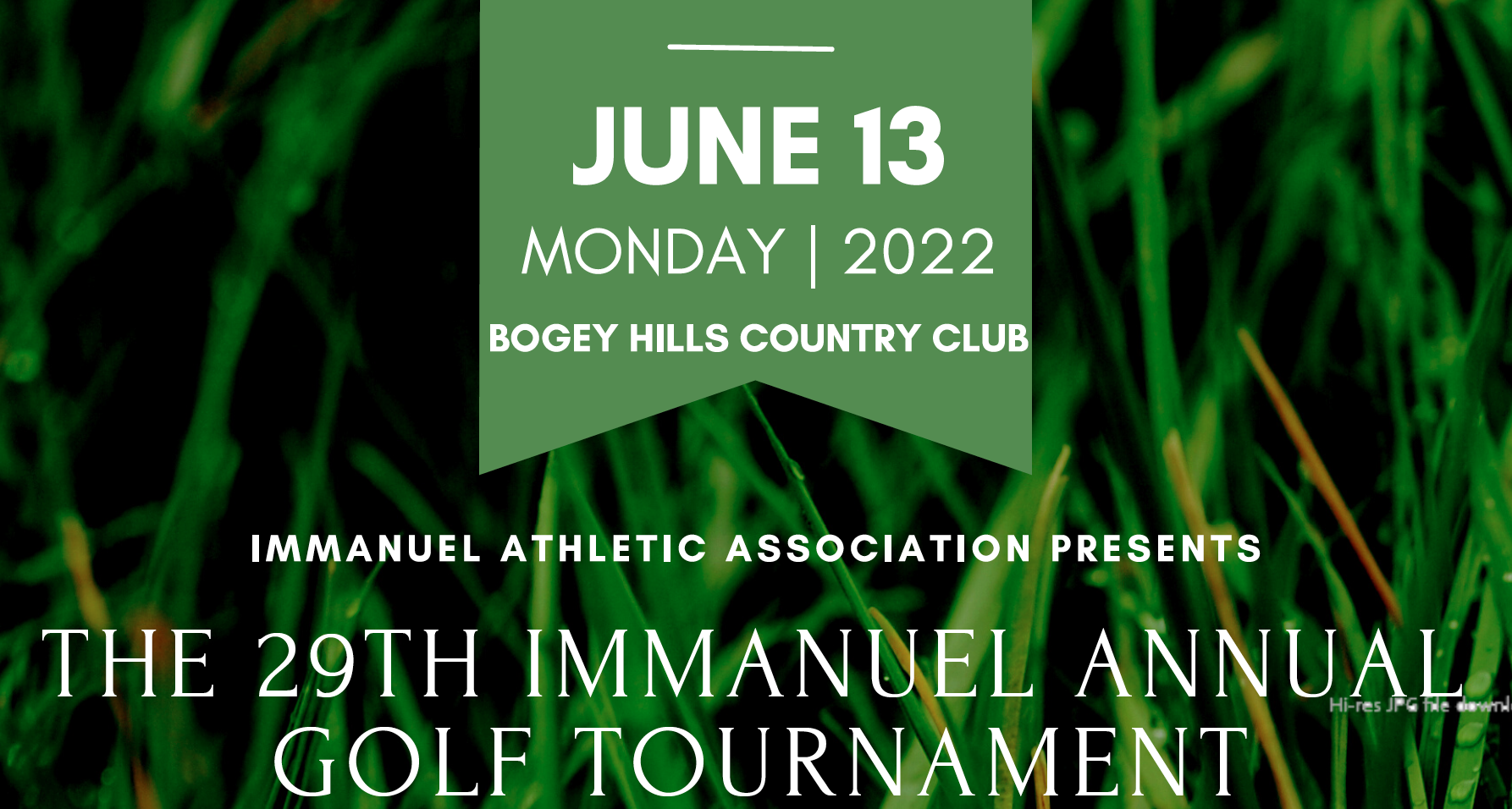 29th Immanuel Annual Golf Tournament
Monday, June 13
8:30 a.m. start
Golfer Registration opens April 1. $150 per player, 4 person scramble. 18 holes with golf cart included. Lunch, snacks, and dinner provided. Raffles, prizes and auction!
Starting Point begins June 15 at 6:30 p.m. in the Atrium
with childcare available
Our Starting Point class is how you can move from visitor to active member. This eight week course is a Bible-based overview of the chief teachings of the Christian faith as they are taught in the Lutheran Church. After completing the Starting Point series, you have the option to become a member of Immanuel Lutheran Church. If you have any questions, please free to call the church office at 636-946-2656 or email