Households of Faith Bible Study
Pastor Ryan will be leading a fourweek Bible study on Sunday Mornings at 9:30 in the lower level of the Fellowship Hall, starting November 7th. Send your kids to Sunday School and then come join us! (Even if you don't have kids, join us anyway!)
If you can't make it on Sunday mornings, no problem! Join Pastor Ryan via Zoom on Tuesday nights at 7:30 pm. Put the kids to bed and then log in. (Even if you don't have kids, join us anyway!) Contact Pastor Ryan for link.
In this Bible study you'll learn how to make your household spiritually vibrant. Through learning and practicing Christian disciplines, like praying with your family and having spiritual conversations with people in your life and you'll be making your home a place of vibrant Christian life. Hope you can make it!
Thanksgiving Worship
Wednesday, November 24th at 6:30 p.m.
Thursday, November 25th at 9:30 a.m.
in the Sanctuary
Holy Communion will be offered at both services as we give thanks to God for all the many blessings He has given to us!

Boar's Head Festival
December 9 - 12
See our Boar's Head page for more information.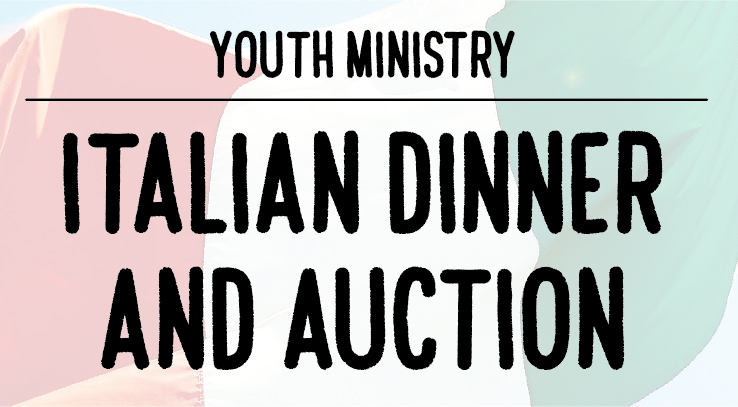 Youth Ministries Italian Dinner and Auction
Saturday, January 29th in the Fellowship Hall
Tickets are $15 and include delicious pasta, salad and bread. There is also the option to place a carryout order for $20, you can come in to pick up your order at 7:00 p.m.
The dessert auction will also return this year. Auction items are needed as well. If you have an item to donate (ie: event, tickets, basket, etc) or if you would like to donate to the dessert auction, more information will be out this month on how to donate. Thank you for your support of our youth and their participation in the 2022 LCMS Youth Gathering in Houston!