As we approach Christmas, my students are bright with their excitement that Jesus is born. My own thoughts revolve around the checklist that needs to be completed before Christmas. The presents I need to get, the things I have promised to bake, and the decorations that still need to be put up. As a teacher, I'm thinking of the Christmas program that needs to be made, the crafts we need to make, and the activities we can do in our classroom. I get easily overwhelmed by the list that seems to be continually adding things instead of checking things off.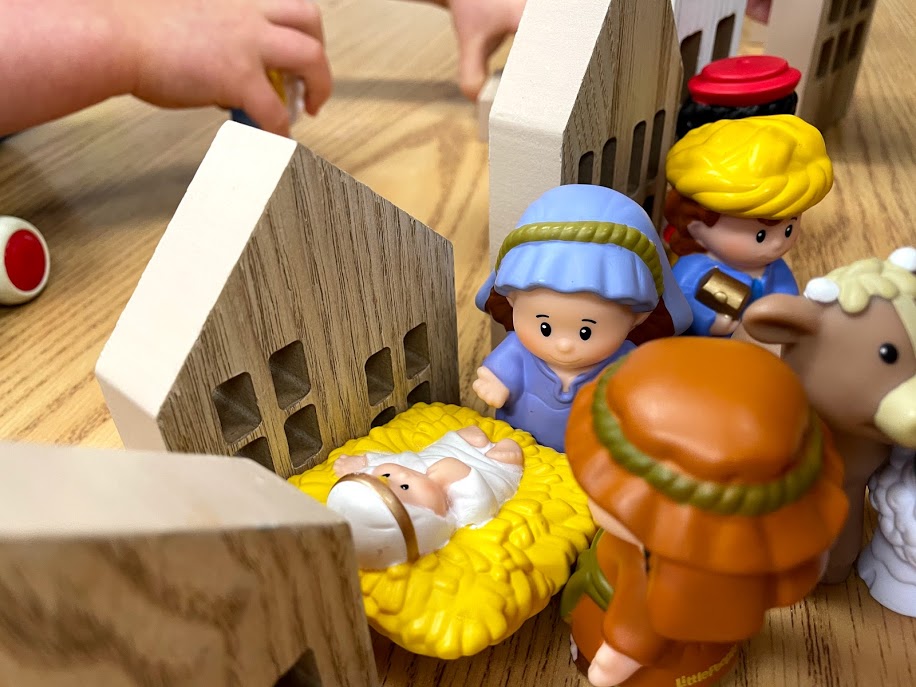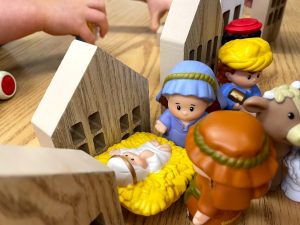 However, my three year olds are oblivious to the stress and the lists. They are excited to talk about their elves, their Christmas trees, the decorations in their house. They are proud to tell everyone that Jesus is born and that Jesus loves them. What a joyous celebration it is in my classroom during Jesus time, when we get to sing and praise that baby Jesus is born! 
Outside of school, we see sadness and exhaustion. We see sin and shame. We see a world that is in so desperate need of saving. As the pandemic rages on with our "new normals", the world is wrapped up in what plans and non-plans are happening this Christmas. Disappointment from canceled events, fear from the unknowns, or plans that have changed drastically from years past. 
But my students remind me every day in class. The truth of Christmas is still the same, no matter the circumstances of the world around us. Jesus is born! 
My students are still excited; they are singing Christmas songs repetitively, decorating our Christmas tree over and over again, and reading Christmas stories. During Jesus time, they loudly proclaim, "Do not fear! I bring you good news!" They create Bethlehem with our blocks, placing the animals all around and having Mary and Joseph travel from afar. They sing our Christmas program songs at recess, during lunch, during exploration time.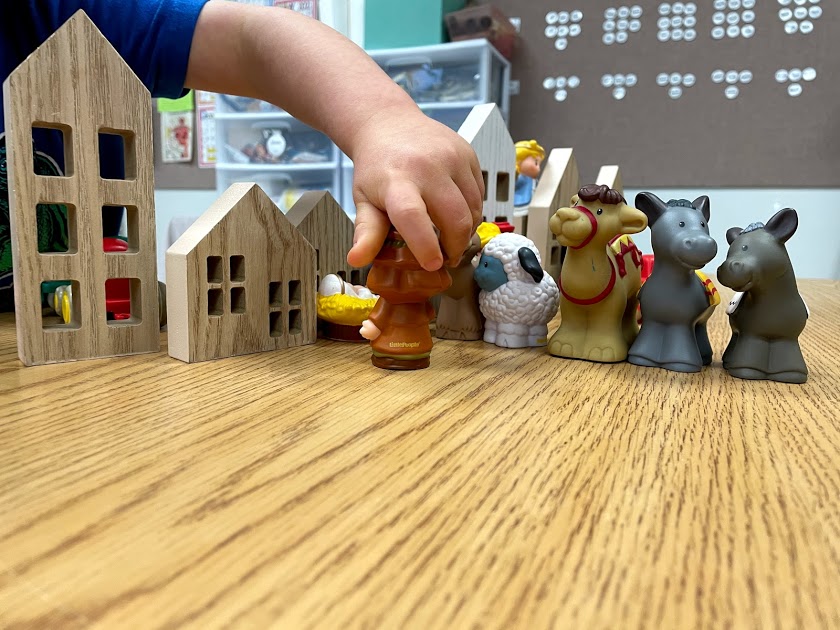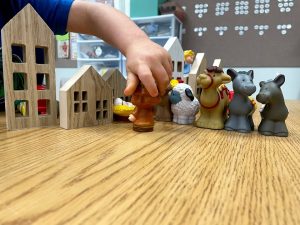 Their thoughts are not on whether or not Christmas will be different this year. They aren't thinking about the stress that the holidays can bring. They are excited to celebrate the little baby boy who was born who will save us from all of our sin. They remind me that the most important thing this holiday season is that our Savior is born for us! No matter the circumstances, the reason for the celebration is the exact same as it has been every single year. 
There is Joy in Jesus.
Katie Harrell