Perhaps, one of the most frequently asked questions is, "How are you?" How do you respond, or how would you really like to respond? Do you generally have a response of, "I'm good", or "Fine"? How are you really feeling? I have been asked this quite often since March. My response is an easy one. I am BLESSED and GRATEFUL!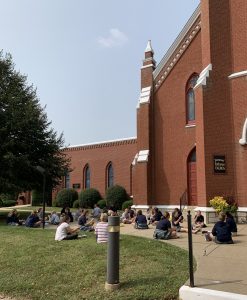 While these circumstances of COVID-19 are difficult, I am reminded of the love and sacrifice Jesus made for us. He gives us so much to be thankful for and there are so many reasons to rejoice and have Joy in Jesus! He tells us in 1 Thessalonians 5:16-18 to "rejoice always, pray without ceasing, give thanks in all circumstances; for this is the will of God in Christ Jesus for you". In these past months, we have accomplished much together as an Immanuel family. Our students, parents, teachers, pastors and office staff have taken on new responsibilities and roles during these uncertain times. Ourpriority has been the education and well-being of our children and families, to the best of our ability.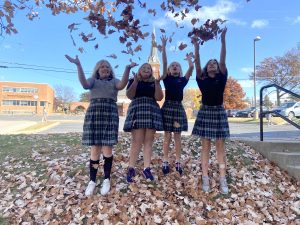 We have made it into the second half of the second quarter (15 weeks) with our in-person learning in our building. We are thankful for the understanding of new policies and protocols we are following during this difficult time. Our families have been extremely helpful and one of the biggest reasons we have been able to continue our in-person learning. We thank everyone for being extra cautious and going over and beyond to help keep our children and teachers at school every day! We are extremely grateful for all you are doing! Your support, patience and understanding have been a blessing as we continue to address the needs of our students during this challenging time.
While it has sometimes been confusing, challenging, and totally unexpected, we remain confident in the knowledge that our Lord is with us every step of the way. We take great com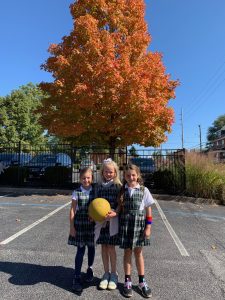 fort in that promise every day.
The apostle Paul says it well in Philippians. "Do not be anxious about anything, but in everything by prayer and supplication with thanksgiving let your requests be made known to God. And the peace of God, which surpasses all understanding, will guard your hearts and your minds in Christ Jesus" (Philippians 4:6-7).
One of the many blessings that occur daily in our classrooms is the opportunity for our children to pray for each other. The Bible is filled with examples of the ways in which God fulfills His promise to provide for our needs, although not always in the ways we expect or even wish!  Pray together and talk about how God is bigger than this world. When we focus on what God can do, and know that He is in control, we are able to use a challenging situation to cultivate resilience.
Think about the many blessings that God has given to each of us as He works through us.  We can go beyond the material blessings and add to our list those things that cannot be measured by earthly standards – love, forgiveness, joy, hope, and peace, to name a few.  We can trust God's love and celebrate His promises. Immanuel is indeed a family and the support, love and compassion for one another has been a bright light during this time.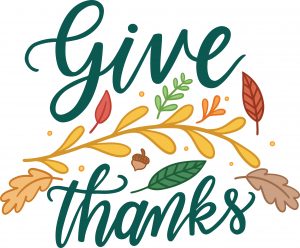 Thanksgiving is not just a national holiday, but it is a way of life for us. We need to remember that no matter what our circumstance has been, God has been with us. Even in these times of uncertainty, He will continue to be with us. Not only do we thank Him for the wonderful parts of life but also for all He has done that enable us to meet challenges. For that,and so much more, I am blessed and grateful!
As we are reminded in John 16:33, "In this world you will have trouble. But take heart! I have overcome the world."
May the peace of Christ be with you!
Diana Meers