Bible Bubbles are flexible, small group gatherings centered on God's Word. These groups can be formed by anyone - families, friends and others. Bible Bubbles do not need to be formal gatherings, but can be formed anytime with anyone! Immanuel can provide themes, Scripture, and music as inspiration for Bible Bubbles (check for info on the website or in bulletins and Connections) on a monthly basis. Each Bubble can feel free to use the provided themes/readings/music or adopt their own plans for studying God's Word together. The goal is to spark spiritual conversations in everyday life, bringing us all closer to our Savior. Bible Bubbles are built in Jesus, bursting with the Good News!
Bible Bubbles will take a break over the summer... check back in the fall!
Check out the Summer Faith Calendar from CPH - a great way to stay in God's Word over the summer!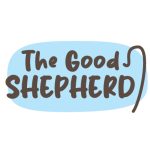 I am the good shepherd; I know my sheep and my sheep know me - just as the Father knows me and I know the Father - and I lay down my life for the sheep - John 10:14-15
Traditional Hymn: I Am Jesus Little Lamb (LSB 740)
Contemporary Hymn: King of Love
I know that my redeemer lives, and that in the end he will stand on the earth. And after my sin has been destroyed, yet in my flesh I will see God; I myself will see him with my own eyes - I, and not another. How my heart yearns within me! - Job 19:25-27
Traditional Hymn: Chief of Sinners Though I Be (LSB 611)
Jesus Lives! The Victory's Won (LSB 490)
Contemporary Hymn: My Redeemer Lives
March - Never-Ending Mercy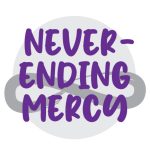 The steadfast love of the Lord never ceases; His mercies never come to an end; they are new every morning, great is your faithfulness. - Lamentations 3:22-23
Traditional Hymn: Great is Thy Faithfulness (LSB 809)
Contemporary Hymn: Amazing Grace (My Chains are Gone)
February - Running the Race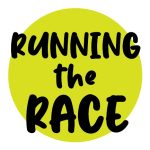 Therefore, since we are surrounded by such a great cloud of witnesses, let us throw off everything that hinders and the sin that so easily entangles. And let us run with perseverance the race marked out for us. - Hebrews 12:1
Traditional Hymn: Lord, Take My Hand and Lead Me (LSB 722)
Contemporary Hymn: Yet Not I But Through Christ in Me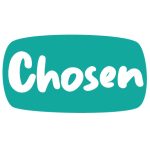 But you are a chosen people, a royal priesthood, a holy nation, God's special possession, that you may declare the praises of him who called you out of darkness into his wonderful light. - 1 Peter 2:9
Traditional Hymn: I Want to Walk as a Child of the Light (LSB 411)
Contemporary Hymn: Marvelous Light
December - Jesus, Name Above All Names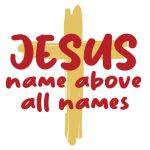 The people walking in darkness have seen a great light; on those living in the land of deep darkness a light has dawned. For to us a child is born, to us a son is given, and the government will be on his shoulders. And he will be called Wonderful Counselor, Mighty God, Everlasting Father, Prince of Peace.
- Isaiah 9:2-6
Traditional Hymn: Come, Thou Long-Expected Jesus (LSB 338)
Contemporary Hymn: Lord is My Salvation
November - Children of God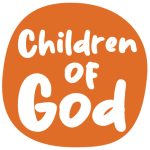 For in Christ Jesus you are all children of God through faith. - Galatians 3:26
Traditional Hymn: Children of the Heavenly Father (LSB 725)
Contemporary Hymn: How Deep the Father's Love for Us
October - God is our Shield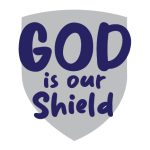 God is our refuge and strength, a very present help in times of trouble.
- Psalm 46:1
Traditional Hymn: Lord, Keep Us Steadfast in Your Word (LSB 655)
Contemporary Hymn: Great Are You Lord
September - Christ in All Things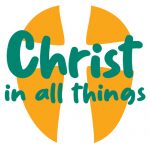 God's Son was before all else, and by Him everything is held together. - Colossians 1:17
Traditional Hymn: What a Friend We Have in Jesus (LSB 770)
Contemporary Hymn: In Christ Alone (OAR 241)