August 26th Conversation Starter Week 1
What does "Saved to Serve mean?"
Sept 2nd Conversation Starter Week 2
Who did Jesus save in His ministry on earth? 
Sept 9th Conversation Starter Week 3
Who did Jesus serve in His ministry on earth?
Sept 16th Conversation Starter Week 4
How does God call us to serve?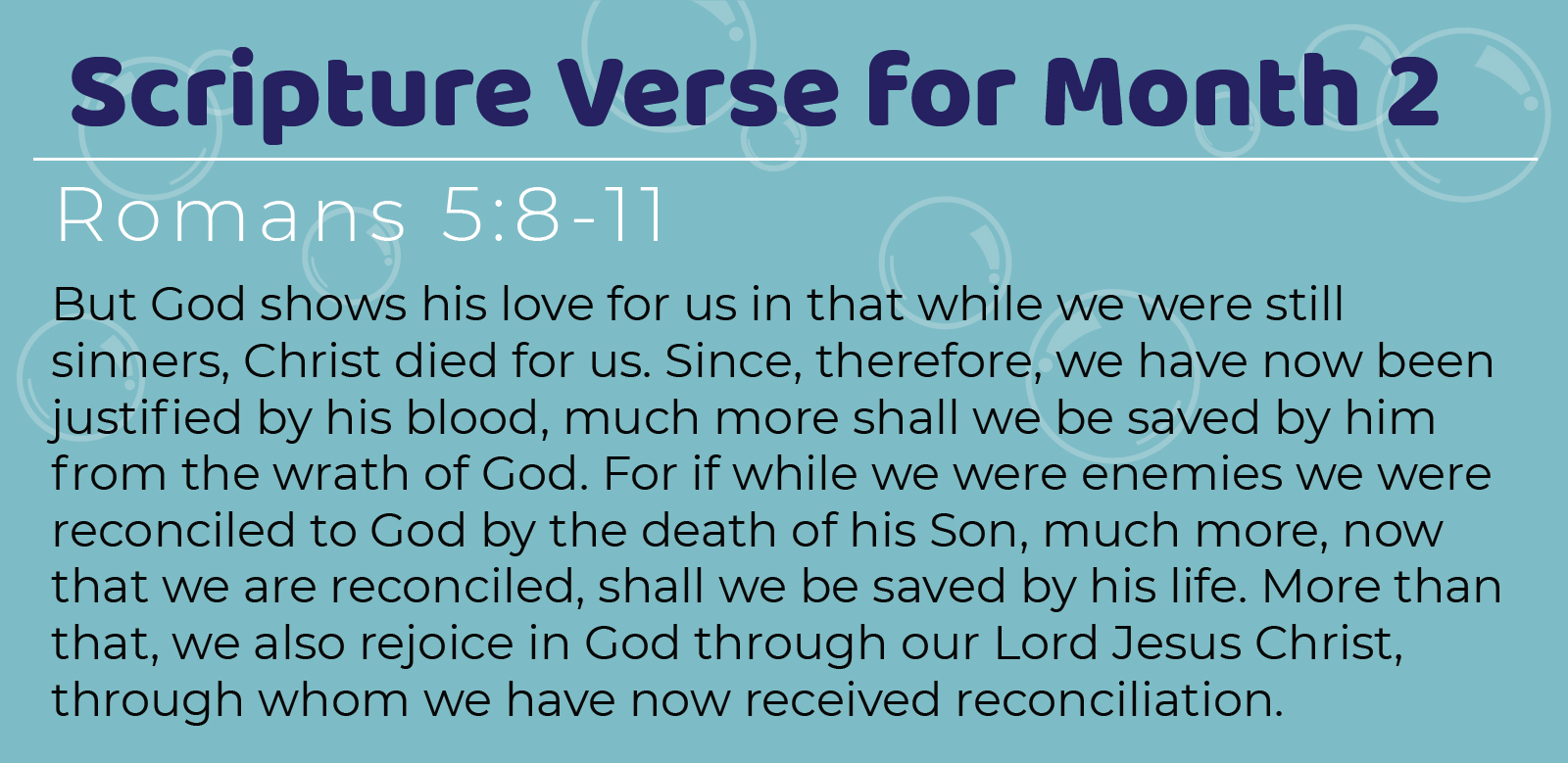 Sept 23rd Conversation Starter Week 1
To what reconciliation is Paul referring to in this passage?
Sept 30th Conversation Starter Week 2
By what means does God give us life?
Oct 7th Conversation Starter Week 3
What is the role of the Law in the life of a Christian?
Oct 14th Conversation Starter Week 4
What is the role of grace in our freedom from sin and death?

Oct 21st Conversation Starter Week 1:
Who are we without Christ?
Oct 28th Conversation Starter Week 2:
Who are we with Christ?
Nov 4th Conversation Starter Week 3:
Who makes up the Church?
Nov 11th Conversation Starter Week 4:
How are we to view others in light of Christ's sacrifice?
Nov 18th Conversation Starter Week 5:
How can we give thanks for heavenly and earthly blessings?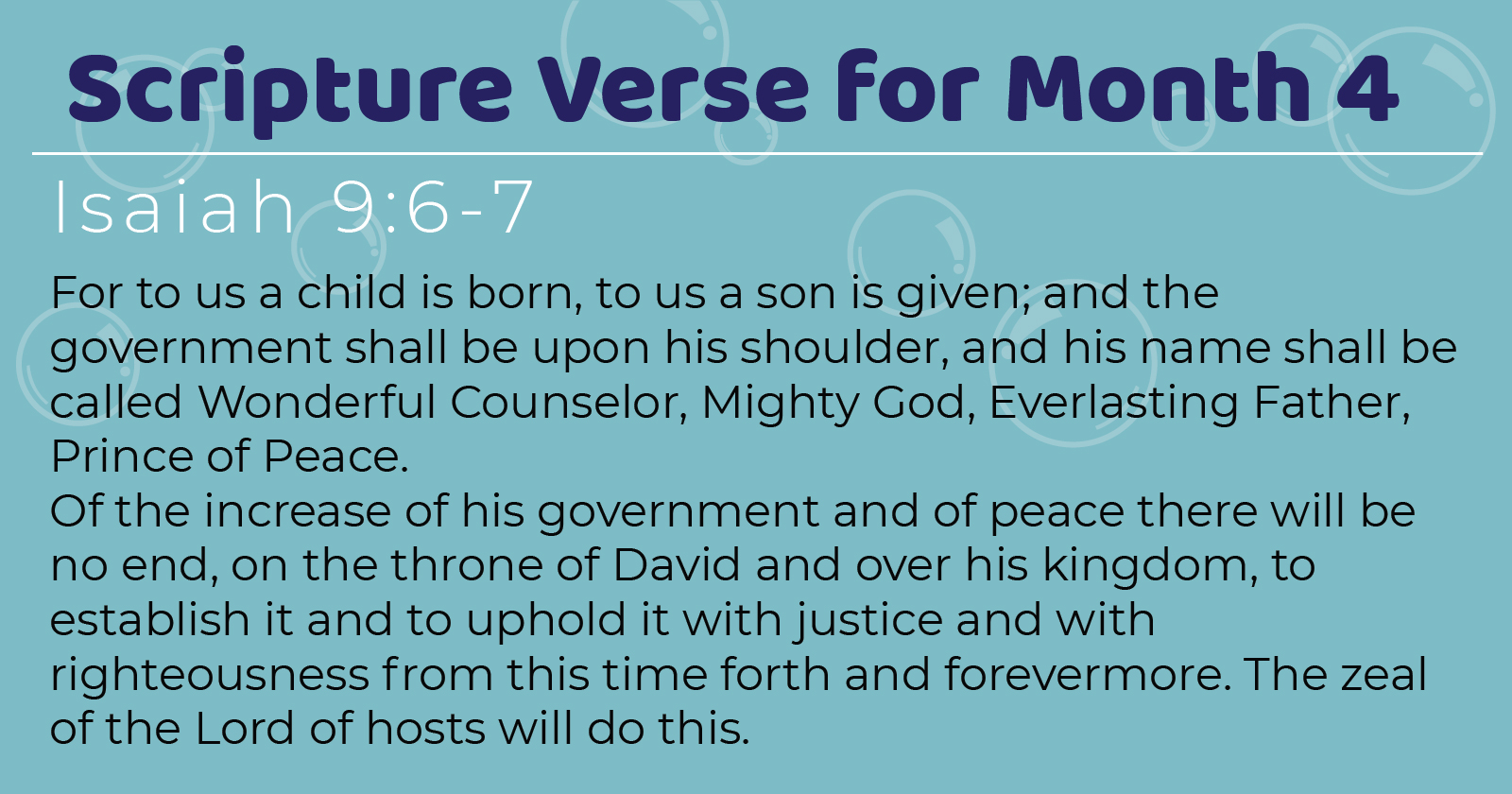 Dec 2nd Conversation Starter Week 1:
What did this prophesy mean for the Jewish people in Isaiah's day?
Dec 9th Conversation Starter Week 2
What did this prophesy mean for Jesus during His ministry on earth?
Dec 16th Conversation Starter Week 3
What does this prophesy mean for us today?
Mission:
The Bible Bubble program is an initiative to build small group fellowship in our congregation and unite around God's Word. Bubbles are a small but miraculous part of God's creation. These temporary wonders bring joy, excitement, and can even help us feel protected, but they eventually pop and disperse their soapy water goodness all around. In the same way, God's Word fills us with joy (Jeremiah 15:16), lights our path (Psalm 119:105), protects us as armor (Ephesians 6:14-15), and builds faith so that we can burst forth to share the Gospel with the world (Matthew 28:19-20). Immanuel's Bible Bubbles are member-driven, staff supported, flexible groups that seek to strengthen and unite our congregation by providing a flexible framework for small groups to meet and dive into God's Word so that we may share the love of Christ with our community.
Logistics:
Bible Bubbles are temporary and flexible and are designed for EVERY member of Immanuel (ages 0-100+) to participate! Each Bubble meets weekly as members schedule Bible Study time with their Bubble according to their own schedules. Each Wednesday, Immanuel's website and social media pages will share weekly Scripture passages and conversation starters for Bubble use. After 4 months, members of a Bubble are free to "take a break" or join a different Bubble. Bible Bubbles are encouraged to meet in a variety of ways (in-person, online, inside, outside, at home or wherever works for you) and for whatever amount of time works for your group (15 minutes is just as viable as 2 hours!). The goal is building a routine of exploration, discussion, and fellowship of God's Word. Bible Bubbles are intentionally small (we recommend 2-4 households or 5-15 people per Bubble), but every other month all the Bible Bubbles come together for Sudsy Sundays. These special days offer the opportunity for Bubbles to combine during the 9:30 AM Bible Study hour to discuss God's Word in a larger group setting. Interested? Email Dr. Hahn
Goal:
Bubbles will…
Strengthen our faith by studying God's Word
Build fellowship among Immanuel members
Burst forth to spread the Good News of Christ our Savior
Starting Steps:
Build a Bubble (find your people!)
Make a Plan to Meet Weekly (in-person or online, inside or outside, at home or wherever!)
Start meeting – materials will be posted starting August 26, 2020.

 

Stay Tuned for the Announcement of Immanuel's 1st Sudsy Sunday!