Today, we're going to take a peek inside at a day in the life of fourth graders at Immanuel Lutheran School. With the COVID-19 pandemic, in-person learning looks very different this school year but we are very pleased with how well the students have adjusted to the new routines and how the teachers and staff have gone above and beyond their duties to keep our students safe and in school.
All students at Immanuel begin their day the same way. As they are dropped off, they make sure they have their backpack, water bottle and this year, their face mask. They get their temperature taken as they leave their cars and are screened for symptoms. Church and other staff help with this new procedure so the students can go straight to their classroom.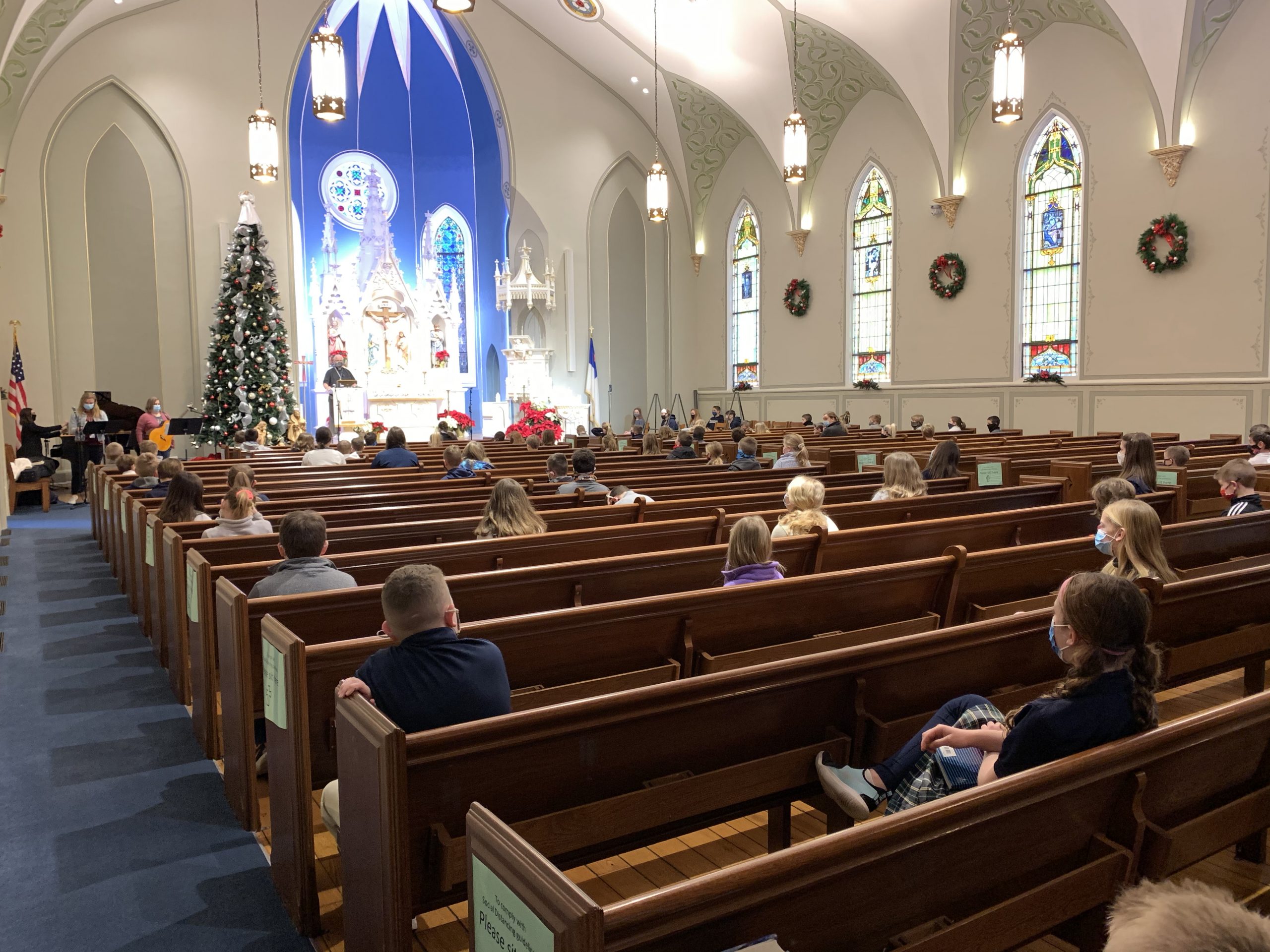 First, fourth graders had the opportunity to worship in chapel in the Sanctuary. We rotate grade levels that attend chapel in person to accommodate social distancing between the students. All other classes view chapel in their classroom that is live-streamed on our YouTube channel and Facebook page.
Next, fourth grade headed back to their classroom, where they played a fun math review game called "Factor Face-off". Two students stood back to back at the front of the classroom and they each wrote a number on their white board, hiding their number from their classmate. Mrs. Schultz called out the answer and the student had to guess the other factor.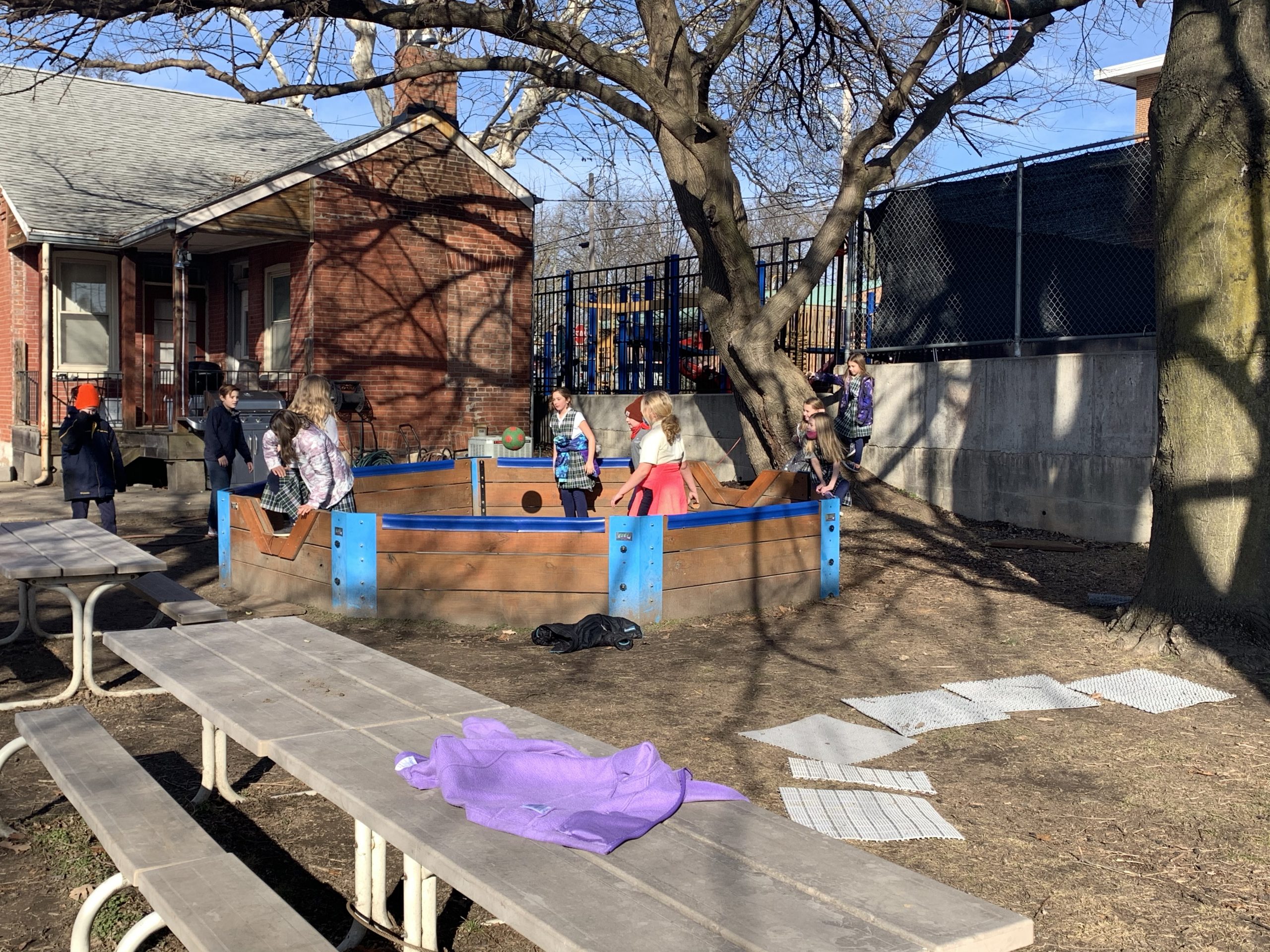 RECESS! Students get to run off some energy and spend time with friends. This year, the classes rotate between different areas of our outdoor spaces to avoid mixing with other grade levels. Also, some fourth grade students had photos for the Praise Ringers handbells group for the yearbook.
Lunchtime looks a little different this year, as well. Students are socially distanced, sitting every other seat at lunch tables, as indicated by the Eagle stickers on the table to designate where they sit.
After lunch, our fourth graders headed to choir with Dr. Rachel Hahn, our music director. They are learning songs they will perform in this spring's musical. The practice in the Sanctuary where they have plenty of space to social distance.
Next, they have Spanish with Señora Menscher, who comes to each classroom with a mobile cart, preschool through grade 8 to teach our students Spanish.
In the afternoon, they had reading and social studies. They are learning the states and their capitals.
At the end of the day, they pack up their backpacks, say prayers and get ready for dismissal. Even dismissal looks different this year, the students stay in their classrooms and their names are read over the intercom as their parents arrive. Church and other staff help get kids safely into their vehicles.
Almost every aspect of the school day has been impacted by the COVID-19 pandemic, but our innovative faculty and staff have made adjustments to allow our students to return to campus safely. After speaking with the fourth grade students, the effort that it took to make this school year happen, is not lost on them. They know that being in-person is important to them, they said they enjoy seeing their friends and not being isolated at home. They enjoy getting to do hands-on activities, such as their making their electric circuits. Their favorite activities - lunch, recess and snack (ha!), center around being together in person, but also other activities such as art and science, praying together and attending chapel to learn about Jesus, are important to them as well. We pray the God continues to bless Immanuel Lutheran School the remainder of this school year and many more to come.