Floored. Stunned. Amazed. Bewildered. Those are a few words I would use to describe the year that is 2020. I am not using those words because of the pandemic – rather I use those words despite the pandemic.  Allow me to use the time I have in this blog to brag about our God and what He has allowed us to do through this pandemic. Through all the media craze, through all the panic, through all the looming thoughts of shut down. While schools, churches and businesses shuttered their doors a small miracle has taken place in the walls of Immanuel Lutheran Church and School. God, through His grace and mercy has allowed us to stay open. Why us while other close? That is a mystery of God I do not have time to ponder. However, despite the pandemic making a flurry outside inside these walls the Gospel of Christ has continued to be proclaimed.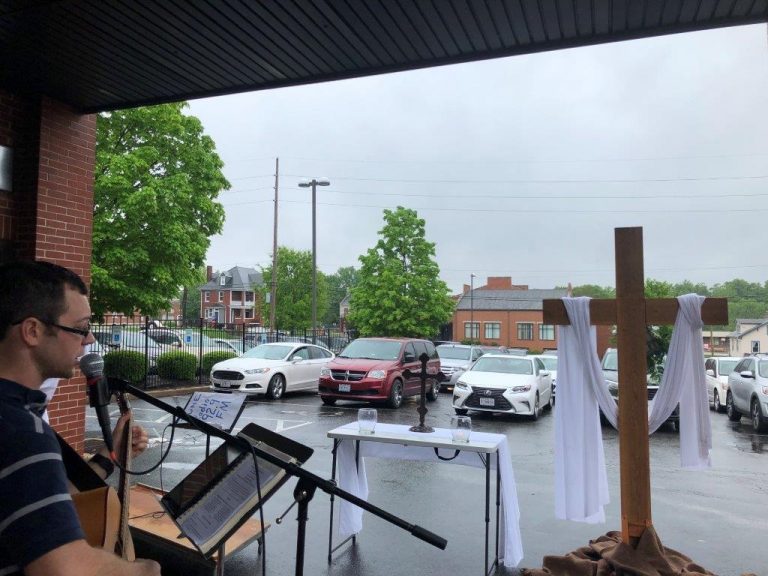 Sure, it has not been without challenges. We have had to pause some in-person bible studies and move a lot of worship outside to drive-in services but we have continued to proclaim Christ to this community. So if you would allow me to brag and proclaim what God has done through Immanuel Lutheran Church during this past year.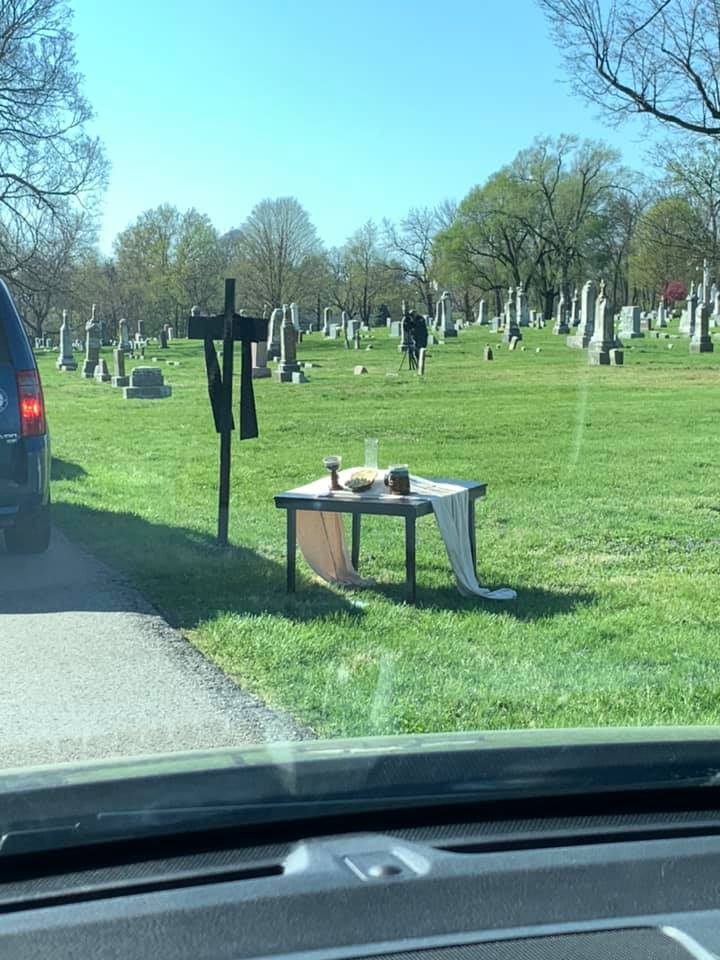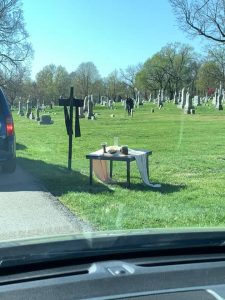 In April, we started drive-in communion that quickly became drive-in services. These regularly bring in over 200 cars per weekend. We saw 600 cars come through a good Friday service in our Immanuel cemetery. We handed out Easter baskets to our Immanuel families and had a virtual Easter celebration with over 2,000 people watching our YouTube Channel. 
In May, we honored health care heroes. Our members and friends donated over $7,000 to honor and support those at SSM St Joes, local nursing home facilities and health care offices. We began "Let Us Sing" videos as our worship team brought hope-filled music through our YouTube channel. 
In June, we did virtual VBS and made VBS bags for over 200 families. Our youth went on a servant event to help our Heit's Point Lutheran Camp.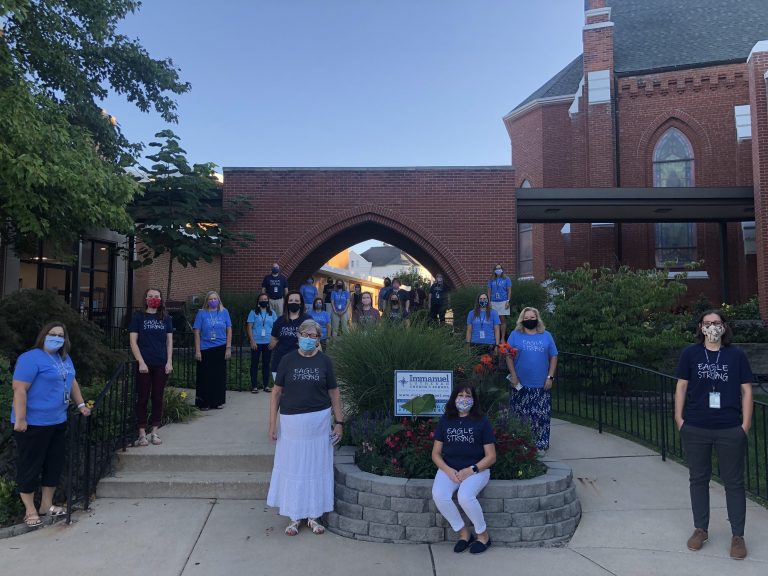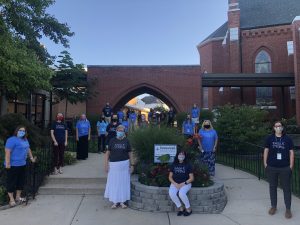 In August, we faithfully and safely opened our school. God has blessed us and allowed us to stay open. Our teachers work tirelessly each day to make sure our children's faith is strengthened and that they stay safe. We began having our kids sing during parking lot services as we continued to see new families blessed through these services.
In October, we had drive-thru Trunk R Treat with over 300 cars being blessed by our church. 
In November, on Thanksgiving Day, we celebrated the Lord's Supper in a parking lot serving 349 people as they thanked God for another year of blessings. Our students wrote notes and made a video to honor our veterans. Our confirmation students wrote letters to homebound members to encourage them during this pandemic. 
This month in December, we distributed advent devotions for our families, invitations for Birthday Party for Jesus and we are about to celebrate Christmas Eve in a parking lot.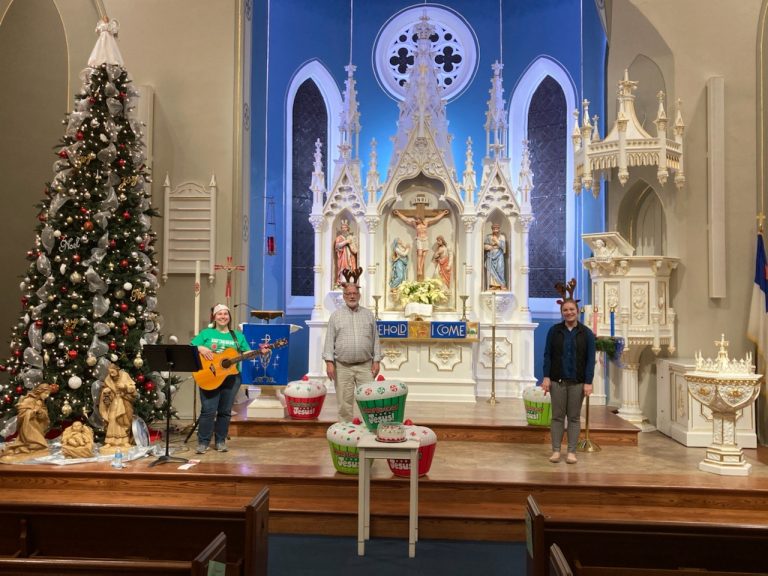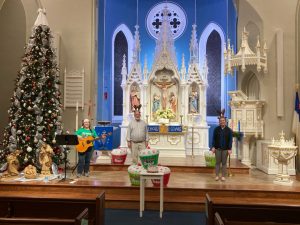 What does this tell us? It tells us one thing. God's never changing love will not be stopped. It could've been easy for us back in March to wait this out. But, we did not. We kept going. This staff I get to work with every day never stops. 
I could talk for hours about each and every one of our staff and what they have done this year. They have blessed my family in so many ways. I know they have blessed yours as well.
As your pastor I do not know what 2021 will bring. But, whatever it brings, your God, this staff and this church will be up for the challenge to continue to bring the good news of Jesus in unique and new ways.
Faithfully,
Pastor Ryan Taylor