Trust in the Lord with all your heart, and do not lean on your own understanding. In all your ways acknowledge him, and he will make straight your paths. Proverbs 3:5-6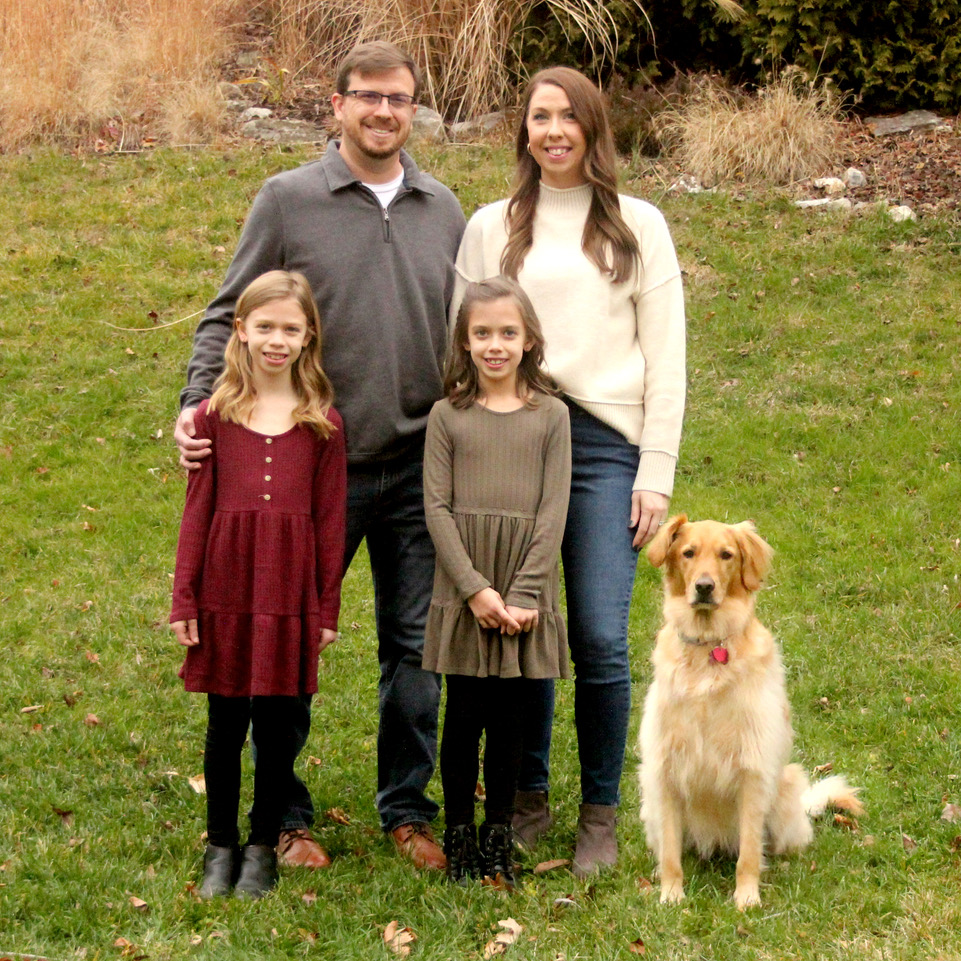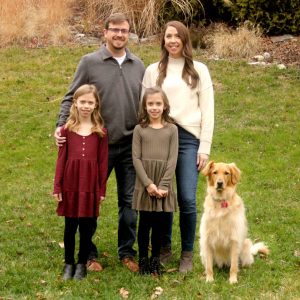 It seems weird to be writing a blog when I'm normally the one publishing the blogs. But here's a little bit about me. I'm Kim Babbitt, the Engagement Coordinator at Immanuel Lutheran Church and School. I have been a member of Immanuel most of my life and have 2 daughters that attend school here. My husband works at his family business, Mark Twain Hobby Center and we have a golden retriever named Honey. In my spare time, you can find me cooking or baking, doing home projects and probably planning a Girl Scout event – all at the same time. I love being busy.
I officially started at Immanuel in July, although I've been doing freelance design work for years. I never thought God's path would lead to me working for the very church and school I've been attending basically my entire life but here I am. I began my career as a graphic designer for a balloon company. I created designs and illustrations on countless balloons for birthdays, Valentine's Day and practically every holiday. In 2017, I left my corporate job to begin freelancing and very soon after, I started with Lutheran High School Association. I was a part-time graphic designer for Lutheran North Middle and High School and Lutheran High School South. I never imagined working in a school, or a Lutheran school for that matter but I quickly understood it was more than a job. Being able to pray with my co-workers was something I never experienced before and I absolutely loved working in a school environment. I stayed with LHSA for 3 years and when I was offered this position at Immanuel, I quickly said yes. 
My day-to-day responsibilities include keeping the website updated, scheduling Facebook and Instagram posts, creating content to share, keeping up with all the events for both the church and the school. It's a lot –  but it's so much more than that. Yes, I want to make sure our church members can watch worship online and know what events are coming up. I want our school families to feel connected since they are not able to be on campus this year. But my hope and prayer is that our communication reaches beyond our members. Maybe someone is scrolling on Facebook, and they happen to see our live-feed of our worship service and hear a message they desperately needed. Or maybe a new family who has never learned about Jesus before, found our school website online and decided to schedule a tour. Maybe someone saw the signs for drive-in worship and decided to come, because sitting in their own car for worship feels comfortable to them. There are so many ways our communication can reach beyond our members and our families and sometimes the weight of that responsibility feels heavy. I know we're not alone, we have God directing and guiding us, we have amazing teachers that pour their hearts into their students, we have pastors, a vicar and DCE's leading our church, our staff in the church and school working tirelessly to make sure every detail is thought of. When we sit in staff meetings every Wednesday, I can't help but to look around at how blessed and happy I am. I have kind and caring coworkers who pray for me, who help me grow in my faith and I know that God put me in this position, exactly where I am supposed to be.
As we look into the New Year, I am asking each of you to take time to pray for everyone at Immanuel. Pray that our message of the good news of Jesus, may reach into the community and bring people to know Him. Think of it as the 21st-century version of being "fishers of men." Tag someone in that Facebook post, share posts so that your friends see them or forward an email inviting someone to worship. I truly hope and pray that 2021 brings more in-person events and all of us together again at worship but until then, we can continue to build a strong online community that shares Jesus and inspires others.
Blessings on our upcoming New Year!
Kim Babbitt
Engagement Coordinator
Immanuel Lutheran Church and School